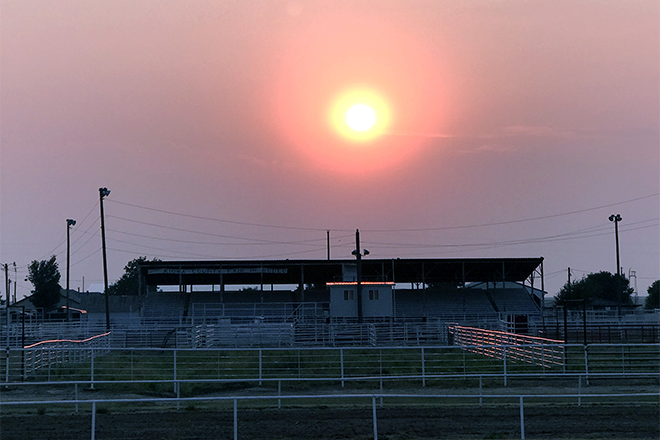 Published
Monday, May 10, 2021
Kiowa County Fair Board Minutes
April 7, 2021
Regular Meeting
Present: David Walker, Cody Fox, Areta Laird, Tabatha Ferris, Matt Prince, Tyler Hainer (7:00 pm), Tearle Lessenden, Dawn Back, Tim Trosper, Weston Meardon, Yonda Leonard. Absent: Talli Lane
The regular meeting of the Kiowa County Fair Board was called to order on April 7, 2021 at 6:42 pm.
Cody Fox moved and Areta Laird second to approve the agenda with the addition of New Business Item E KC Indy advertisement in the summer events magazine. Motion passed.
Areta Laird moved and Cody Fox second to approve the March 2021 minutes. Motion passed.
Financials were reviewed. There were no bills presented and no donations collected.
Guest Business
Tim Trosper asked about having concessions at all of the events they had been given dates for. It was suggested to have concessions at the fun days, cattle sorting, and 4H Horse show for sure as these are all day events. SECCC dates would be optional as they are in the evening.
Dawn Back gave Cody Fox the KC Riding Club info and answered questions about items for turn over and continuation of the Riding Club.
Tearle Lessenden reported that the fair book is complete and waiting for the approval of the theme to be put on. Rabbit disease is still an issue in the state. There was discussion about state vet recommendations, changes to breeding or market show, etc. It was recommended that the JR Livestock Committee review all state recommendations and make their own recommendation to the Fair Board at the May meeting for approval.
Yonda Leonard presented possible changes to the Royalty rules. It was recommended to leave the rules as is and changes to rules would be reevaluated before the next contest.
Comments and Announcements:
Tabatha Ferris reported that she has been contacting possible vendors and will continue to work on these. She asked for input on the Mutton Busting including pre entries on line, entry fee, stock providers, Daily number of riders, adding age and weight limits. It was suggested that entries be taken on line after adequate advertisement on date and time of sign up, entry fee of $20/rider, 6 years/60pound limits, 10 head per day. This will be revisited at the May meeting.
Tyler Hainer reported that he has been in contact with Mountain States Ranch Rodeo and they said they have not yet received sanction dues. David will confirm that the check was sent or get a voucher done asap for this.
OLD BUSINESS
Matt Prince has been researching GOCO grant dates and processes and will bring more information to the May meeting.
David Walker reported that there is a conflict with the Riding Club fun day that was scheduled for April 25, 2021. There is already a High School Rodeo scheduled for that weekend that the Fair Board did not know about. There was discussion about rescheduling this fun day to May.
The sound System from S&D has been verbally secured and they will be sending a contract.
Announcer Les Ohlhauser has been verbally secured and will be sending a contract.
CPRA contract info has been delivered.
H&H Livestock has been verbally secured and they are sending a contract.
NEW BUSINESS
Weston Meardon was in attendance for his interest in being approved for the Fair Board. David Walker reported that the commissioner's would be contacting Weston to speak with him before their approval. Former applicant Russ Watson has withdrawn his application due to conflict with his business.
Sam Cox Band is still being secured as they have been unavailable due to tour. David will continue to stay in contact with them.
The 2021 Liquor license needs to be submitted. There was discussion around dates to include.