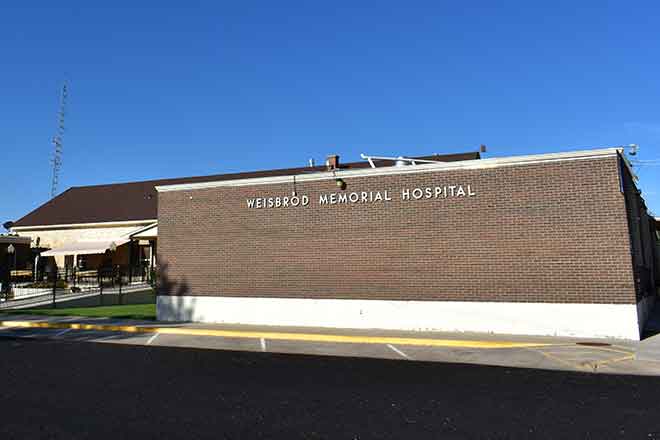 Published
Sunday, October 23, 2022
The Search for a permanent CEO is over! Welcome Beth Bell!
The KCHD Board of Directors voted unanimously on October 11th to approve the contract for your next CEO, Beth Bell. Beth's projected start date is December 5th. We hope to have a pot-luck luncheon with all of the KCHD Caregivers, BOD and Auxiliary on either the 6th or 7th. Beth's and my service will overlap by two weeks to provide a smooth transition. My last day is projected to be December 16th.
New or Reorganized Positions - Familiar Faces
Darci Johnson is our Director of Nursing Swing Bed Services with duties to include departmental direction, case management and social service needs
Taran Muehlbauer is our new Clinical Services Coordination with duties to include infection control, antibiotic stewardship, employee health and leading our CNA team.
A warm welcome to the newest members of our Caregiver Team!
Brandy Barnes, Clinic MA
Jami Jensen, LPN
Mariah Smith, PRN RN
Trista Wood, Dietary
EMS Excitement
Our EMS Department is "a movin' and a shakin'"


Education has been a huge focus
Monthly trainings through UC Health - great educational opportunity for all the EMTs as well as drivers to benefit the EMS service on scene, the patient of course, and the hospital staff; expedited and enhanced care in the field
TIMs training with state patrol: training that included EMS, Fire, and Law Enforcement. Had a great turnout for all agencies.
EMT classes are underway

We have 9 students enrolled in the class starting in October. 2 of the students are out of Sheridan Lake and Towner and 7 are in the Eads area. If we could get a few over in the Haswell area, we would really be in good shape.
Fully integrating with RETAC to network and share resources with surrounding counties
Established an active role in the hospital EOP; active in emergency management table top drills
Implemented eDispatches: all EMS personnel can now receive initial calls on their phone as well as radios.
The team has fully implemented and trained on Image Trend for consistent data report entry
Ambulance equipment, supply, and maintenance standardization: removed all expired equipment and supplies; ensured safety and in good working condition; formal service/maintenance schedule and record keeping
AED monthly checks across the county; ensuring function as well as replacing expired pads and batteries.
Revamping and updating all policies and procedures for the ambulance service
Moved the EMS office from the training center to the hospital.
SQSS is Live!
We went live with SQSS, Strategic Quality Support System (our new platform for quality and risk management) on 7/1/22. As of 7/12/22 all incident reports and work orders need to be completed through the system - Beth and Renay will start meeting with Department heads individually starting next week to identify any issues and answer questions
Training Center update
The Training Center is busy, busy, busy: EMS classes, a PALS course, CPR and several other educational opportunities within the facility. We will be adding a new VIBE smartboard to the facility for better training opportunities! Our next nursing course is TNCC taking place in November. Please let Rachel or Beth know if you have a need for the training center and we will review dates of availability!
Do we need to still be wearing a mask at the hospital and clinic?
The short answer......YES, when caring for patients!
Masks are required regardless of vaccination status in all patient care areas when providing direct patient care. This masking requirements includes Lab, EMC, SBS, ED, Acute Care, Radiology and Physical Therapy. If not providing direct patient care, masks are not required within the facility. If you are symptomatic or showing mild to moderate signs of COVID-19, please present for COVID testing prior to beginning work.
State law requires people to wear masks to prevent the spread of COVID-19 and keep others safe.
Healthcare providers who enter the room of a patient with suspected or confirmed SARS-CoV-2 infection will adhere to Standard Precautions and use a NIOSH-approved particulate respirator with N95 filters or higher , gown, gloves, and eye protection (i.e., goggles or a face shield that covers the front and sides of the face)
Universal masking will be required when providing direct patient care (i.e., in the emergency room, at the bedside, in the clinic, assisting patients with ADLs, drawing blood, nasal or oral swabbing, providing wound care, etc. )
Masking guidance is subject to change with CDC or CDPHE guidelines, and in levels of high community transmission. Regardless of vaccination status, KCHD will continue the following procedures to maintain source control and alleviate concern for outbreak:
1.Symptom and exposure screening with temperature checks of staff entering the building
2.Symptom and exposure screening with temperature checks of all patients entering any KCHD building for care
3.Follow standard precautions while caring for all patients
4.Utilize proper fitting PPE when caring for patients with confirmed or suspected respiratory illness
5.Perform SARS-CoV-2 Viral testing regardless of vaccination status
MONKEYPOX
No new outbreaks locally and vaccine still only available for high-risk patients and through CDPHE directly.
The New Van
To better accommodate our patients' transportation needs, the Board so generously provided us with the blessing of purchasing a new patient transport vehicle. We purchased a 2022 Chrysler van with a manual ramp. We sold the 2014 van. The new Mini Van will Provide access for up to four patients to be transported at a time in both wheelchair and ambulatory. Training will be required for all staff who will be utilizing the vehicle for services.
Breast Cancer Awareness and Screenings
The 10/19 event was well received with decor, treats and screenings performed by Morgan and Abby.
We have opted to continue with CEBT for the upcoming year. We will be providing plan information as well as dates where you can visit in person with a CEBT representative prior to reenrollment. Watch for more info!
Relias Training
The end of the month is quickly approaching. Make sure you have checked that you have completed all assigned training.
Employee Wellness Program
We need your input! Be on the watch for a short survey to gather feedback and create a program that benefits all employees.
FAMLI
On Tuesday, 10/25, is the board meeting. You are invited to attend a 30-minute Q and A session at 6p, just prior to the board meeting call to order at 6:30p. Make your recommendation during the "Public Comment Section" on the Colorado's Family and Medical Leave Insurance (FAMLI)
Halloween
Dress up day is Monday, 10/31! Please bring themed finger foods to share @ 2PM in the SBS dining room.
Halloween activities:
School kids coming at 3p
Trick or Treat Street at KCHD from 6 pm - 7 pm.
Door decorating winners


1st place: Alyssa
2nd place: Shannon & Renee
3rd place: Marla, Hope and Shelby
Flu Season
GET YOUR FLU VACCINE OR approved MEDICAL EXEMPTION IN BY OCTOBER 31!! We Must meet 90% immunized by this date per the state of Colorado. The Flu Shot is available at the northside nurses' station after completing a questionnaire. If you are seeking a medical exemption, the request forms are available in HR. Any questions, reach out to Taran at ext. 147
Turkey Day is almost here
KCHD Thanksgiving dinner is November 6th at noon at the Senior Center. Please bring a side dish or a dessert
RSVP to Marla or Jaton by October 31st
Holidays for November
Thursday, November 24th and Friday, November 25th
Holidays for December
With Christmas Eve and Christmas day both falling on a weekend, the work holiday will be recognized on Friday, December 23rd and Monday, December 26th
Community Health Needs Assessment
It's that time again in the three-year cycle. We will be working on our Community Health Needs assessment in the next couple of months.