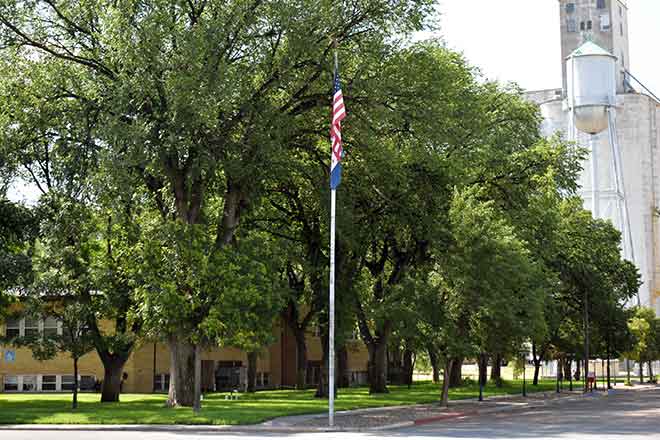 Published
Friday, March 31, 2017
KIOWA COUNTY LANDFILLS
WASTES ACCEPTED FOR DISPOSAL AT THE LANDFILL
ACCEPTABLE WASTES:
HOUSEHOLD - COMMUNITY
COMMERCIAL (INCLUDING C&D)
INDUSTRIAL (not containing hazardous wastes)
UNTREATED WOOD WASTE
OIL AND FUEL FILTERS CONTAINING NO FREE LIQUIDS
EMPTY DRUMS FREE OF LIQUIDS AND RESIDUE
WHITE GOODS (appliances)WITH FREON DRAINED
TIRES
UNACCEPTABLE WASTES:
HAZARDOUS WASTE (excepting household hazardous waste)
LIQUID WASTE - INCLUDING LATEX OR OIL-BASED PAINTS IN LIQUID FORM
VOLATILE AND FLAMMABLE WASTE (including oil-based paint, dry cleaning fluids, petroleum products, explosives, etc.
FRIABLE ASBESTOS
C&D CONTAINING TREATED WOOD OR FRIABLE ASBESTOS
APPLIANCES CONTAINING FREON
DRUMS CONTAINING SOLID OR LIQUID RESIDUES
BATTERIES
USED OIL AND OIL FILTERS CONTAINING LIQUID RESIDUE
TRANSFORMERS, CAPACITORS OR RELATED LIQUIDS OR WASTE POTENTIALLY CONTAINING PCBs
PESTICIDES - POISONS
ELECTRONIC DEVICES AND EQUIPMENT
LARGE ANIMAL CARCASSES
PETROLEUM CONTAMINATED SOIL (unless previously approved)
SLUDGE FROM WASTEWATER TREATMENT PLANTS, SEPTIC TANK PUMPINGS, OR CHEMICAL TOILET WASTES
TREATED WOOD
UNTREATED INFECTIOUS MEDICAL WASTE
All landfill users are subject to the random inspection program for hazardous and PCB wastes. Information regarding alternate waste disposal sites will be available . Due to stricter enforcement of State Regulations in order for Kiowa County to keep our landfills we must have greater compliance and community cooperation!