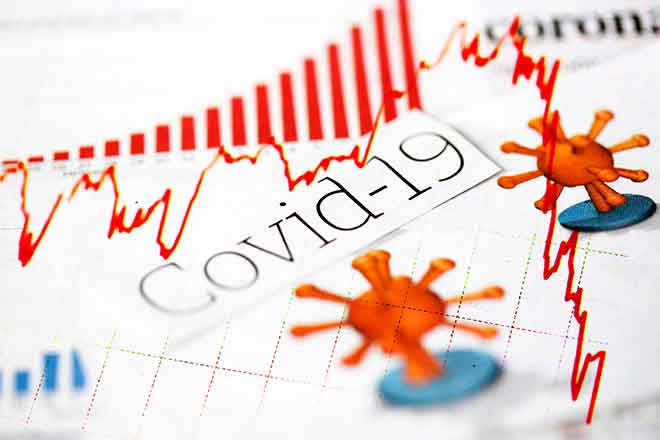 Published
Friday, April 23, 2021
DATA
Cases 101
Hospitalizations 6
Deaths 4**
*As of 04/20/21 4:00 PM
CASES PAST 7 days: 0
CASES PAST 14 days: 0
TESTS
This week's positivity was 0.0%, same as last week. The goal is to keep this below five percent.
NEWS
The Dial 3.0 Public Health Order (PHO) expired last week. The new PHO limits indoor events to max capacity 500. One hundred or more attendees indoors must social distance and wear face coverings. Indoor events with more than 500 attendees are to contact KCPH for approval and the health department will clear the event with CDPHE. Outdoor gatherings have no capacity restrictions. You can review orders here: https://covid19.colorado.gov/public-health-executive-orders
MASKS: The updated Executive Order (issued 4/3/2021 and effective for 30 days) will continue to require mask-wearing for all counties in schools (including for extracurricular
activities), child care centers, indoor children's camps, public-facing state government facilities, Emergency medical and other healthcare settings (including hospitals, ambulance service centers, urgent care centers, non-ambulatory surgical structures, clinics, doctors' offices, and non-urgent care medical structures), personal services (i.e. hair salons, nail salons, esthetician services, body art professionals, etc.) and limited health care settings as defined by Public Health Order (PHO) 20-36, congregate care facilities, prisons, and jails. Public Health, when we are doing clinics, is a limited healthcare setting. Please continue to mask when you come for appointments. If you do not have a mask, one will be provided to you. The CDC still recommends mask wearing in public settings.
Variants are increasing. There are increasing numbers statewide and also hospitalizations. Colorado now has cases of all the variants of concern that you hear about on the news. The natural social distancing in Southeast Colorado has helped us though we cannot let our guard down! We will report any locally identified variants if they are detected. Our goal is to vaccinate 70% of the population to keep COVID-19 at bay and limit variants.
The vaccine bus will be in Lamar on Saturday at St Francis de Sales Catholic Church 600 E Parmenter St from 11:00AM to 7:00PM. NO APPOINTMENT NECESSARY and walk-ups are welcome!
The Johnson and Johnson (aka J&J, Janssen) use has been paused by CDPHE due to recommendation from the CDC and FDA. The Advisory Council on Immunization Practices (ACIP) meets again before the weekend and guidance is expected after the conclusion of that meeting. 6 cases of an uncommon type of blood clot (cerebral venous sinus thrombosis with thrombocytopenia). All the cases were in females between the ages of 18 and 48. More than 7 million doses of this vaccine have been administered so far so this is an incredibly rare finding. You are more likely to get struck by lightning than have one of these events. We are grateful that the state and the federal government are taking a closer look. Pfizer and Moderna vaccines are different in how they work and are not associated with this condition.
The below chart represents Kiowa residents receiving 1 or more doses, regardless of where the vaccine was received as of 4/19/2021. It is increasing slowly! CONGRATULATIONS FOR MEETING THE GOAL FOR THOSE 70+!!!
Stay home if not feeling well, cover coughs and sneezes, wash hands frequently or use 60+% alcohol-based hand sanitizer, wear a mask/face covering to contain any respiratory droplets and stay at least 6 feet from others. Minimize gatherings.
If you think you may have symptoms of COVID-19, or may have been exposed, please get tested! There are FREE testing options. Call 438-5401 and ask for the lab.
If you are having severe symptoms such as significant trouble breathing, etc. call 911.
Call 719-438-5782 or 719-336-8721 with questions.
You can check https://covid19.colorado.gov for information or email pcphdirector@prowerscounty.net with any business/event plans or questions.
We appreciate your patience in this busy and trying time!