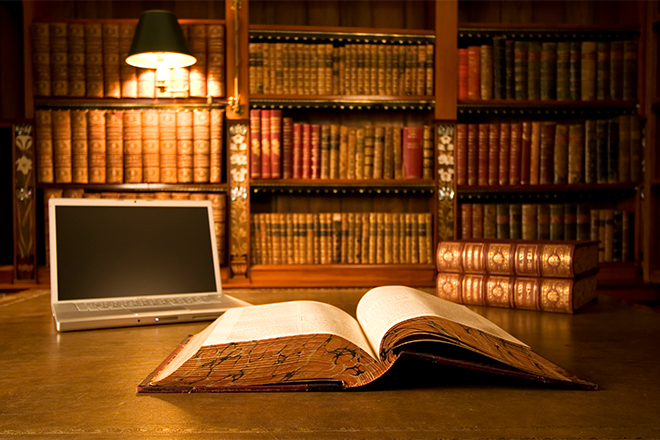 Published
Saturday, April 18, 2020
The Kiowa County Public Library has been proudly serving the Kiowa County community since 1935! In 1987, the library became a special district which was formed with a 1.5 mill levy (which we still operate on today) and began its operations as a district in January 1988.
The library, like everything else, has seen many changes over the last few decades. While libraries were once viewed as a quiet space that only harbors books, that is no longer the case for a 21st century library.
R. David Lankes once said, "Bad libraries build collections, good libraries build services, great libraries build communities." We are a good library, but we want to be a great library! We are continuously looking to redefine who we are and how we can better serve the Kiowa County community.
As some of you may recall, the Kiowa County Public Library District (KCPLD) conducted a county-wide community survey from September 2019 through December 2019. We undertook this survey in order to better understand the wants and needs of our community. Gathering this information was key for us as we began to reevaluate the library's future and determine how we can better serve the county as a whole.
To provide several opportunities and avenues for feedback, we made the survey available online via our website and Facebook page. We then created bookmarks with our survey information, which were put into 200 children's books that KCPLD staff and board members donated and handed out at the Kiowa County Fair parade. Advertisements were also put into both of the Kiowa County newspapers as well. We also wanted a fun and creative way to interact with people in the community that we do not see as often. Pop-up-libraries at the Kiowa County Fair, Haswell Bazaar, Community Basketball Game & Soup Supper at the Plainview School, Hospital Auxiliary Bazaar, and Crow's Stop & Shop allowed us to connect with many community members in person.
Our survey consisted of six questions:
1.What are the best things about living in Kiowa County?
2.What are the greatest challenges facing the county?
3.What are the best things modern libraries do for their communities in the 21st century?
4.What new or expanded services would you like at the library?
5.Do you have additional ideas of how the library could better serve you or the county?
6.Which town is your mailing address?
All questions, except for question number five, were multiple choice. Respondents were asked to check all that applied.
Question five gave respondents the opportunity to make their own suggestions, provide ideas, list concerns, etc.
Question six was added after we had already received 88 responses. In total, we received 270 responses to our planning survey which is 20% of the county's population.
After we closed the survey in early December, we sent the results to the Library Research Service (LRS) department at the Colorado State Library to be analyzed.
We learned that our community:
Is relatively satisfied with the services we are providing
Cares about the county being safe
Values family and the community
Is concerned about economic issues in the county, such as funding for public services and infrastructure, jobs, and housing
Is seeking more activities in the community, particularly educational activities for children.
We also learned that one of the biggest issues that KCPLD is facing is the lack of access for the community. Our most significant challenges are the library's hours of operation, including not being open past 4:30 p.m. or on the weekends. Another challenge identified was the physical access/location of the library, as well as not being able to utilize the library because of how far respondents live from it. Respondents proposed various ideas of how KCPLD can address some of these challenges which included moving the library, increasing or changing our hours, creating more avenues for virtual access, and by providing a "satellite" station of the library.
The survey also showed that some of the best things in Kiowa County are the schools, having the hospital/clinic, and having the library.
Data also highlighted the prioritization of children within the Kiowa County community. Schools were rated number one; more than half of respondents said there are not enough things to do for children and teens; nearly 80 percent said libraries should support education and literacy; and 40 percent of respondents would like to see a space for children and teens in the library. However, when asked about things modern libraries can do for their communities in the 21st century, "offer family events/programs" received the fewest number of responses. The library determined that this could indicate a lack of awareness about the role libraries can play within their communities.
Given the positive feedback we received about our Summer Reading Program in the "additional ways the library can serve" question, more programs for children and teens may be one priority area for us to focus on. Another area of focus is how can we offer more accessibility to the library, whether that is a change in hours, location, or additional outreach services to reach residents that live further away from the library.
We invite you to view the complete analysis of the survey on our website at http://eads.colibraries.org or at the library. You can also call and request us to mail you a copy of the analysis.