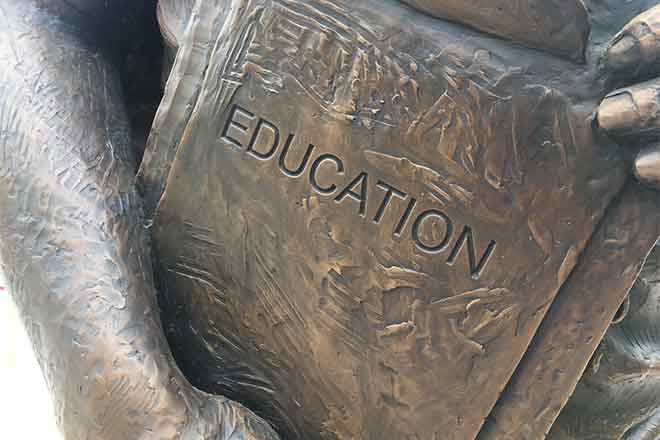 Published
Tuesday, April 7, 2020
Meal Serving Time: New serving time of 9:00-11:00 a.m.
Packets:
We are going to set up a station that will allow for materials or packets to be picked up.
This packet station will be on 10th street in front of the high school, at the furthest set of tables west of the meal drive-through tables.
You should only stop at this packet station if your teacher has informed you to in advance.
Devices-Chromebooks:
We have delivered the Chromebooks to all those students that requested one.
Everything is working well with the devices off-campus, thus far.
Internet Access:
Most students have Internet service, so we are now working on helping those students that do not. Please text Mr. Smith if you do not have Internet service. 719-688-2216. If you have informed me in the past, please do so again so I have an updated current needs list.
Instruction:
We discontinued the use of Zoom as a safety precaution. Zoom is being infiltrated with malware, has instances of uninvited guests popping into the sessions, and lacks security in concerns to the videos created.
We will be moving to Google Meets to ensure the safety of our students. I have personally learned how Google Meets works and have utilized video conferencing with my staff via my phone and computer. I have found it to be very user-friendly and am confident it will be a great instructional tool.
I want to thank all the staff, parents, and community members for their on-going patience and adaptability. We have created a plan that we once thought was impossible. Moving forward, the entire staff, students, parents, and community members will be more proficient with technology in the instructional process, and communication. I feel there will be a great future benefit from the lessons and skills we are learning now during this trying time. Please do not hesitate in contacting me with any questions or concerns. Thank you for your support.
Update- Governor Polis extended the order prohibiting onsite teaching until April 30, 2020.