Image
Microphone muting, debate topics announced for final Biden-Trump faceoff in Nashville
(The Center Square) – Microphones of the opposing candidate will be muted when President Donald Trump and former Vice President Joe Biden make initial two-minute responses to questions during the second and final presidential debate Thursday in Nashville, Tenn.
Despite both candidates agreeing to uninterrupted initial two-minute responses, incessant interruptions during the first debate "depriv[ed] voters of the opportunity to be informed of the candidates' positions on the issues," the Commission on Presidential Debates said. Announced in a press release Monday evening, the new mic muting measure will enforce the two-minute rule.
"It is the hope of the Commission that the candidates will be respectful of each other's time, which will advance civil discourse for the benefit of the viewing public," the commission said.
Image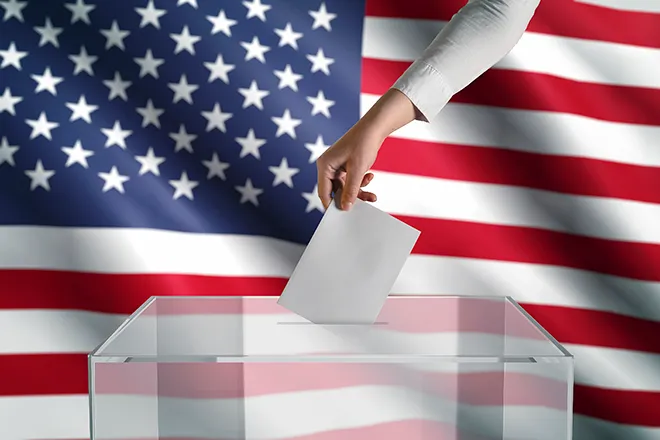 The Trump campaign criticized the measure as a sign of the Commission's bias toward Biden.
"President Trump is committed to debating Joe Biden regardless of last-minute rule changes from the biased commission in their latest attempt to provide advantage to their favored candidate," Trump campaign manager Bill Stepien said in a statement.
The debate will be divided into six 15-minute segments. Debate moderator Kristen Welker of NBC has announced the topics of the six segments of the debate: fighting COVID-19, American families, race in America, climate change, national security and leadership.
The topics are subject to change because of news developments, but a few are notably similar to topics addressed in the first debate. COVID-19 and race and violence in our cities were two of the six topics chosen by moderator Chris Wallace of Fox News for the first debate last month.
Notably absent is any discussion of foreign policy, which also was not among the first debate's lineup of topics.
The Trump campaign sent a letter to the commission Monday evening demanding a reconsideration of debate topics to include foreign policy.
"As is the long-standing custom, and as had been promised by the Commission on Presidential Debates, we had expected that foreign policy would be the central focus of the October 22 debate," Stepien wrote. "We urge you to recalibrate the topics and return to subjects which had already been confirmed."
Responding to the Trump campaign's request for including foreign policy among the debate topics, the Biden campaign issued a statement:
"The campaigns and the Commission agreed months ago that the debate moderator would choose the topics," Biden Press Secretary TJ Ducklo said in a statement. "The Trump campaign is lying about that now because Donald Trump is afraid to face more questions about his disastrous COVID response. As usual, the president is more concerned with the rules of a debate than he is getting a nation in crisis the help it needs."
The final presidential debate will be held at the Curb Event Center at Belmont University in Nashville at 9:00 p.m. EDT (7:00 p.m. MDT) Thursday.