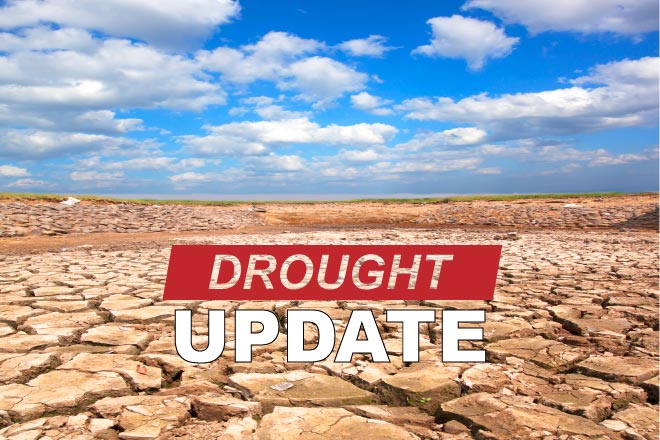 Published
Monday, April 5, 2021
After two weeks of improvements for large portions of Colorado following two rounds of snow and rain, drought conditions across the state were largely stable according to the most recent report from the National Drought Mitigation Center.
Of the limited areas that did see improvement for the current week, much of it came in the San Luis Valley, where portions of Rio Grande and Conejos counties saw moderate drought transition to abnormally dry conditions. Severe drought in parts of Conejos and Costilla counties moved into the moderate category.
Further west, an area of exceptional drought moved to extreme conditions across parts of Montezuma, La Plata and Archuleta counties.
Across much of western Colorado, exceptional and extreme conditions continue to dominate as it has for months. Exceptional drought remains in areas of Montezuma, La Plata, Archuleta, San Miguel, Montrose, Mesa, Delta, Garfield, Rio Blanco, Moffat, Routt, Grand and Eagle counties. Most of the remainder of those counties are in exceptional drought.
Extreme drought is also present across southern Las Animas, southwest Baca, and central Kiowa counties.
Recent heavy snowfall brought snow water content close to average as of mid-March across most of Colorado despite the ongoing areas of significant drought.
Overall, 15 percent of the state is in exceptional drought, unchanged from the prior week. Extreme drought is also unchanged at 17 percent, while severe conditions remain steady at 30 percent. Moderate drought increased from 30 to 31 percent, while abnormally dry conditions increased from seven to eight percent. None of Colorado is free from drought. Percentages do not total 100 due to rounding.
One year ago, 32 percent of the state was drought-free, with an additional 20 percent experiencing abnormally dry conditions. Moderate drought was impacting 44 percent of the state, with three percent in severe drought.
Just over 4.6 million people in Colorado are in drought-impacted areas, unchanged from last week.
Early in the summer of 2019, the state was in an eight-week span of drought-free conditions - the first time Colorado had been clear from all levels of drought and abnormally dry conditions since records became available starting in 2000. As much as 77 percent of the state has fallen into the extreme and exceptional categories within the past year.
Drought classes include (ranked from least to most severe) D0 - abnormally dry, D1 - moderate, D2 - severe, D3 - extreme, and D4 - exceptional drought.
Colorado Drought by the Numbers

Week

Date

None

D0

D1

D2

D3

D4

Current

3/30/21

0

8

31

30

17

15

Last Week

3/23/21

0

7

30

30

17

15

3 Months Ago

12/29/20

0

0

6

18

49

28

Start of Calendar Year

12/29/20

0

0

6

18

49

28

Start of Water Year

9/29/20

0

1

10

36

50

3

One Year Ago

3/31/20

32

20

44

3

0

0