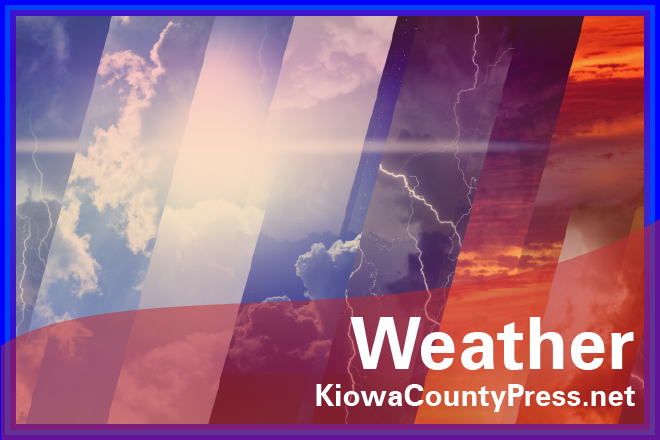 Published
Sunday, February 4, 2018
Though north central Colorado is seeing some snow Sunday, the plains can expect colder temperatures and minimal precipitation.
Eastern Plains
In contrast with western Colorado, the plains will see cooler temperatures Sunday as highs hover around the freezing mark. Las Animas county will be an exception as Trinidad reaches highs in the mid-50s, while Kim reaches the upper 40s. Most of the area will be dry, though the plains could see a few sprinkles that offer little hope of relief for drought conditions plaguing much of the state.
A brief warm up is expected Monday as highs jump to the 60s for the southeast, and 40s to 50s for the northeastern quadrant. Some areas could see higher fire danger return for the day before a chance of rain later in the day turns to snow overnight.
Temperatures drop off again for Tuesday, with the Trinidad area maintaining its status as a warm spot for the eastern half of the state. A temperature rebound is expected for the middle of the week.
West Slope
Northern mountains received some snow overnight, with 2-4 inches possible throughout Sunday.
Monday, temperatures are expected to cool slightly from the past few days, though highs will still remain as much as 10 degrees above normal. The southwest portion of the state can expect highs in the mid-50s, with low 40s further north. By mid-week, high temperatures will drop off to the 40s in most areas, with mid-30s to the north.
Monday night into Tuesday, look for some snow - only 1-2 inches - in the southern mountains, while the central and northern ranges could see as much as six inches. Drier conditions prevail during the middle portion of the week, followed by the potential for more significant snow heading into the weekend.
Weather information updated throughout the day is available at http://KiowaCountyPress.net/weather.
Temperature Forecast - February 4 - 7

Sunday

Monday

Tuesday

Wednesday

City

High

Low

High

Low

High

Low

High

Low

Eads

31

16

60

16

36

18

49

19

Springfield

34

21

61

19

38

21

54

24

Trinidad

56

31

65

27

49

24

54

28

Limon

33

20

52

17

39

13

47

19

Sterling

27

21

42

15

37

17

48

24

Fort Morgan

29

23

48

16

40

15

46

22

Craig

42

30

42

22

36

17

40

20

Grand Junction

53

30

54

28

47

23

49

24

Montrose

53

30

53

28

43

19

47

22

Cortez

56

27

57

27

48

19

50

20