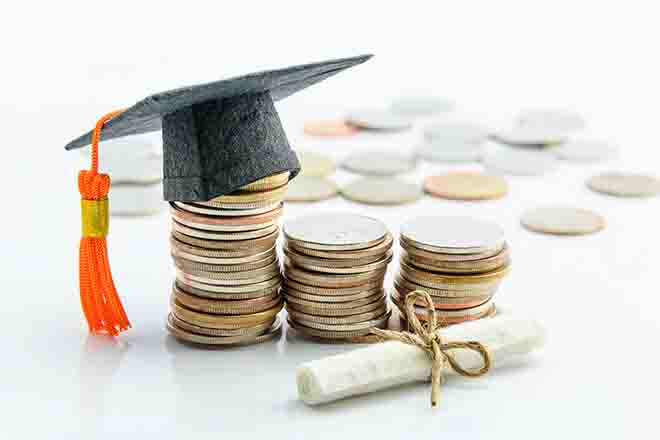 Published
Sunday, September 25, 2022
(The Center Square) - Data from the White House shows approximately 109,100 South Dakotans - 12.3 percent of the population - will benefit from President Joe Biden's student loan forgiveness plan.
Biden announced last month that students would be forgiven $10,000 of their student loans. Pell Grant recipients could erase $20,000 of their student debt. Of the total number of South Dakota borrowers, 65,100 are Pell Grant recipients, according to data from the White House.
The latest population count from the U.S. Census Bureau shows 895,376 people live in South Dakota. Just over 29 percent of the population has a bachelor's degree or higher, according to the data.
Nearly half of all financial aid in the South Dakota University System comes from federal student loans, according to the South Dakota Board of Regents Fact Book for fiscal year 2022. Students who attend one of the six colleges and two special schools governed by the South Dakota Board of Regents owe more than $131.5 million in federal student loans.
The average loan amount is $24,499, according to the Board of Regents.
While some states consider taxing student loan forgiveness, South Dakota does not tax income.
The Biden administration touted the forgiveness plan to "narrow the racial wealth gap" and help families overcome the effects of the pandemic.
Sen. John Thune disagreed in a speech on the Senate floor earlier this month.
"Here's what former Obama economic adviser Jason Furman had to say about President Biden's student loan plans: "Pouring roughly half (a) trillion dollars of gasoline on the inflationary fire that is already burning is reckless. Doing it while going well beyond one campaign promise ($10K of student loan relief) and breaking another (all proposals paid for) is even worse," Thune said. "Another former Obama economic adviser noted, and I quote, 'Student loan debt relief is spending that raises demand and increases inflation. ... It will also tend to be inflationary by raising tuitions."
Gov. Kristi Noem also opposes the student loan forgiveness plans. She and 21 other governors wrote a letter to Biden opposing his plan.
"Only 16-17 percent of Americans have federal student loan debt, and yet, your plan will require their debts to be redistributed and paid by the vast majority of taxpayers," the governors wrote in their letter. "Shifting the burden of the debt from the wealthy to the working Americans has a regressive impact that harms lower income families."