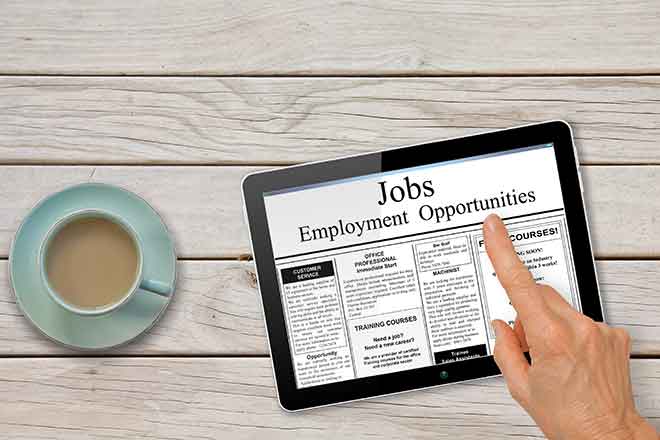 Published
Friday, April 24, 2020
Dan McCaleb | The Center Square
(The Center Square) - The five-week surge in new unemployment claims continued last week as businesses deemed nonessential by state and local governments reduce staffing in response to COVID-19.
More than 4.4 million Americans filed unemployment claims last week, the U.S. Department of Labor reported Thursday.
The 4.43 million claims for the week that ended April 18 is down 810,000 from the week prior, when 5.25 million Americans filed for unemployment benefits.
Over the past five weeks, 26 million Americans have filed for unemployment benefits because of stay-at-home orders in response to the novel coroanvirus.
California led the nation with 533,568 claims, and West Virginia had the biggest jump in claims from the prior week with a 209 percent increase.
"The advance seasonally adjusted insured unemployment rate was 11.0 percent for the week ending April 11, an increase of 2.8 percentage points from the previous week's unrevised rate," a news release from the Department of Labor stated. "This marks the highest level of the seasonally adjusted insured unemployment rate in the history of the seasonally adjusted series."
Labor Secretary Eugene Scalia said Thursday that the federal government is still extending additional relief for the unemployed and plans to ensure businesses are safely reopening.
"The Department of Labor is continuing to provide guidance and support to the States as they implement the enhanced unemployment benefits under the CARES Act, with 44 States now paying the $600 additional weekly benefit provided by the Act," Scalia said. "The Department also continues to implement the paid leave requirements of the Families First Coronavirus Response Act, and has now initiated hundreds of cases to ensure workers receive what they're entitled to under the law."
Another relief package expected to pass in the U.S. House of Representatives on Thursday will provide more funding for small businesses that have been particularly hard-hit by the economic pause. The legislation has already been passed by the U.S. Senate and is expected to quickly be signed into law by President Donald Trump.