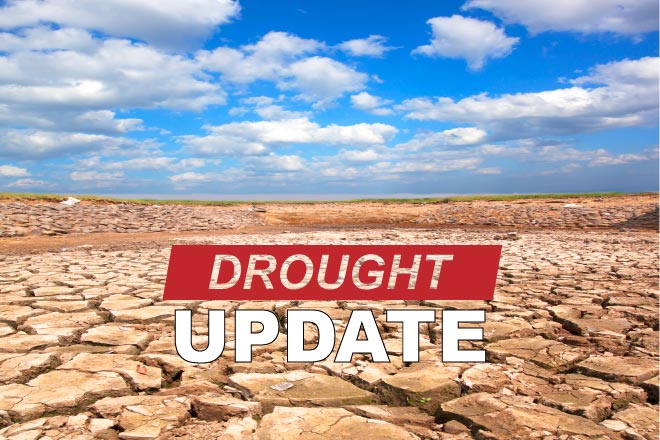 Published
Saturday, November 3, 2018
Extreme drought disappeared from Pueblo County over the past week, while other drought levels continued to recede from other southeastern counties. Western and south-central Colorado largely remains in extreme and exceptional drought, the two worst categories.
Severe drought transitioned to moderate conditions in for portions of Lincoln, Kiowa, Crowley and Otero counties. Kiowa, Bent and Prowers counties also saw shifts from moderate drought to abnormally dry conditions. During the early summer, those counties were under extreme and exception drought conditions.
Eastern Huerfano and a smaller portion of western Las Animas County saw exceptional drought improve to the severe category.
Earlier in October, extreme drought moved to severe in the northwest part of the state following welcome rain from the remnants of Hurricane Rosa. Exceptional drought has shifted to severe conditions for northwest Montrose County, the most notable improvement for that part of the state since the late summer and early fall. The seasonal drought outlook offers little hope for further improvements in those areas through at least the end of January.
Nearly 1.4 million people in Colorado are living in areas impacted by drought.
Overall, improvements in the most recent report were modest. Drought-free areas held steady at 17 percent, while abnormally dry conditions also cover 17 percent, up from 16 one week ago. Moderate drought also expanded one point to 10 percent. Severe drought was steady at 20 percent. Extreme conditions improved from 25 percent of Colorado to 24. Exceptional drought was unchanged at 14 percent.
One year ago, 71 percent of Colorado was drought-free, while 27 percent was abnormally dry. Just one percent was in moderate drought. (Total does not equal 100 due to rounding.)
Drought categories include (ranked from least to most severe) abnormally dry, moderate, severe, extreme and exceptional drought.
Colorado Drought by the Numbers

Week

Date

None

D0

D1

D2

D3

D4

Current

10/30/18

17

17

10

20

24

14

Last Week

10/23/18

17

16

9

20

25

14

3 Months Ago

7/31/18

18

5

10

23

33

10

Start of Calendar Year

12/26/17

7

65

28

0

0

0

Start of Water Year

9/25/18

14

14

8

16

32

16

One Year Ago

10/31/17

71

27

1

0

0

0