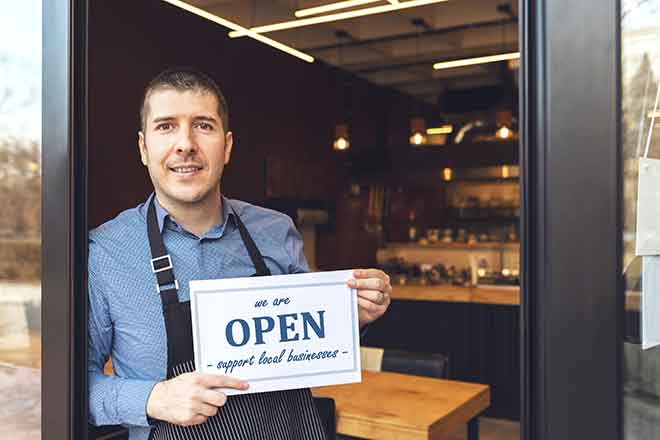 Published
Wednesday, August 10, 2022
(The Center Square) - Businesses in Colorado have saved approximately $750,000 from a new law that lowered filing fees, according to new data from the secretary of state's office.
The Business Fee Relief Act, which was passed during the 2022 legislative session and went into effect on July 1, reduced the filing fees for most businesses to $1. Over 13,000 new businesses have registered in the state since then, the office said.
"This new law keeps money in the pockets of business owners and entrepreneurs across the state so they can continue to innovate and create businesses that provide good-paying jobs for hardworking Coloradans," Secretary of State Jena Griswold said.
Small businesses bore the brunt of the pandemic in Colorado, according to data from market research firm Opportunity Insights, which found that small business activity in the state declined by as much as 35 percent by April 2021.
While business confidence has increased since then, many business leaders are still cynical about the state of Colorado's economy. The latest Leeds Business Confidence Index found that 57 percent of business leaders expect the economy to enter a recession within the next 12 months.
Gov. Jared Polis and Democratic lawmakers also touted the law as supporting businesses as they recover from the pandemic during a press conference Monday.
"It really is a big deal when you're just starting out," the governor said of the reduced filing fees.
However, one small business advocate believes that persistent inflation impacting the economy will cause the bill to fall short of its intention.
"We're talking about $50 in most cases here. It's really minimal savings," Tony Gagliardi, Colorado state director for the National Federation of Independent Business (NFIB), a small business advocacy group, told The Center Square in an interview.
"Small businesses have a tough time surviving even in the best economic environments," Gagliardi added. "There are much more important issues for small businesses that need to be discussed."