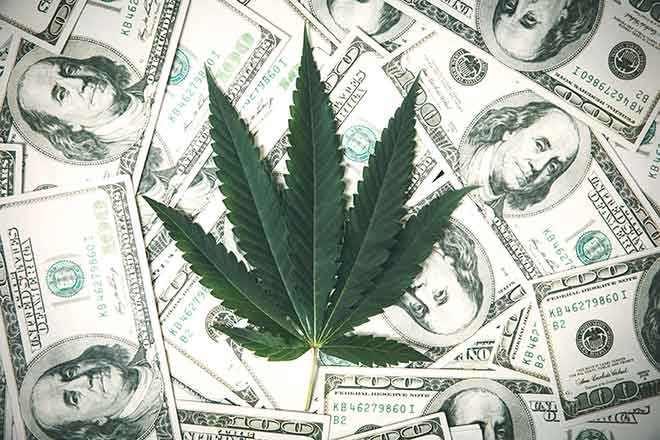 Published
Friday, April 16, 2021
(The Center Square) - Gov. Michelle Lujan Grisham has signed a law making recreational usage, sale and production of cannabis legal. New Mexico is now the 17th state in the union to legalize marijuana.
The law will take effect in June, and adults over the age of 21 will be allowed to possess cannabis for recreational use, Ben Lewinger, executive director for the New Mexico Cannabis Chamber of Commerce, told The Center Square. Lewinger said there will be possession limitations on flower concentrate and edibles.
Individuals will be allowed to grow up to six plants for personal use with a cap set at 12 per household, he said, but dispensaries won't be able to open in the state until next year.
"We won't have our first adult-use sale until as early as April of next year," Lewinger said.
The regulation and licensing department stated they need a year to promulgate rules, according to Lewinger. Another reason for the delay is to allow producers to grow a ready supply for when the market opens, Lewinger said.
Lewinger stated that New Mexico is only the fourth state to legalize cannabis through the legislature, which he notes is a much more rigorous process.
The new cannabis market is expected to create up to 11,000 jobs, which is big, he said.
"It would make it the 15th biggest industry in New Mexico," Lewinger said.
In the first year, the state is projected to garner between $30 million and $40 million in revenue, which could increase to between $100 million and $130 million in revenue to the state by the fifth year, according to Lewinger. Neighboring Colorado saw $2 billion in marijuana sales in 2020. Since the state began collecting tax revenue on marijuana sales in February 2014, Colorado has brought in almost $1.6 billion in taxes on nearly $9.8 billion in total sales.
The governor also signed a law providing for automatic expungement of criminal records related to non-violent cannabis convictions. The state doesn't have the mechanism for this figured out yet, however.
"I think that a mature industry in New Mexico would be a perfect slice of what New Mexico is demographically," he said.