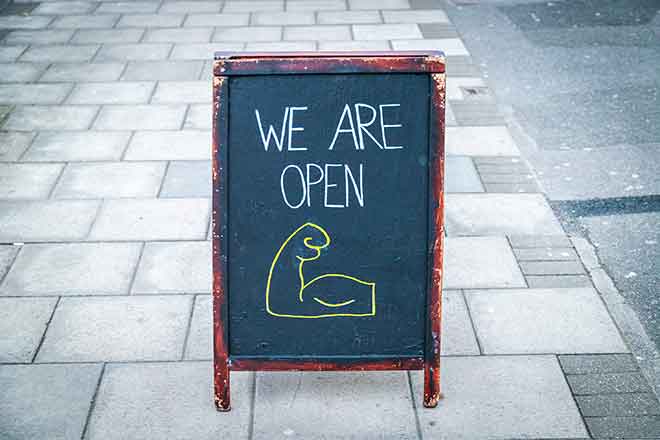 Published
Tuesday, June 15, 2021
(The Center Square) - The state of New Mexico is not liable for damages in lost revenue to businesses because of the state's stringent shutdown, the New Mexico Supreme Court has ruled, so businesses need help elsewhere.
About 20 lawsuits have been filed since the beginning of the pandemic seeking restitution from the state for monetary losses and costs resulting from New Mexico's Public Health emergency orders, which the lawsuits claim were effectively a seizure of private property. Gov. Michelle Lujan Grisham and Secretary of Health Kathyleen Kunkel are defendants in all cases.
At the request of Grisham, the state's high court ruled on the fundamental legal issue at question in all of the cases in the case of State v. Wilson. The court found no constitutional requirement for the state to provide compensation to the New Mexico businesses, stating lockdowns "are a reasonable exercise of the police power to protect the public health."
In light of the high court's decision removing any hope of compensation from the picture, Jason Espinoza, state director for the National Federation of Independent Business, said other sources of aid become more vital.
"I think this puts even more importance on the grants and other small business assistance programs that are being currently provided by both the state and the federal government, and in [some] cases local government as well that received CARES grants and ARPA funding, to make sure that those funds - there's outreach being done and education around those," he told The Center Square.
One program Espinoza thinks more businesses need to be aware of is the Employer Retention Tax Credit, pointing out it has the power to provide businesses a means to recoup some costs.
In addition, Espinoza points out the state's businesses really need help from the state with an ongoing employee shortage stymying the reopening.
"That could be one of the things that really is a bottleneck to the New Mexico economy recovering," he said. "If we're not able to get the labor force back participating and employed in the economy that could really be a bottleneck and stop our economic recovery, so looking at providing and developing assistance to small businesses to assist them and rehiring initiatives would be tremendous."