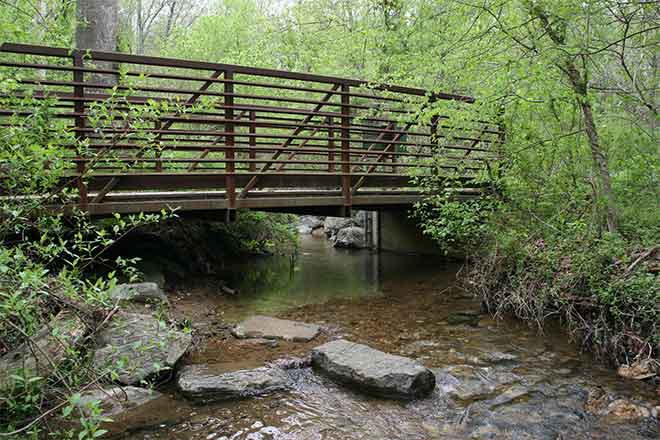 Published
Saturday, March 25, 2023
(The Center Square) - New Mexico Governor Michelle Lujan Grisham signed a bill creating the state's first-ever source of recurring funding for its conservation efforts.
Lujan Grisham signed Senate Bill 9, known as The Land of Enchantment Legacy Fund, Thursday.
"There are few states that value the land and water like we do here in New Mexico," Gov. Lujan Grisham said in a press release issued by her office. "After years of hard work by a broad coalition of legislators, state agencies, community organizations, and non-governmental organizations, I'm proud that we are prioritizing funding for conservation efforts now more than ever before."
The Land of Enchantment Legacy Fund will have two $50 million funds. One will fund existing state programs, while the other funding will go into a permanent trust fund managed by the State Investment Council.
The permanent trust fund will fund programs that prioritize, "land and water stewardship, forest and watershed health, outdoor recreation and infrastructure, agriculture and working lands, historic preservation and wildlife species protection," according to the release.
Senate Majority Floor Leader, Sen. Peter Wirth, D-Santa Fe, who sponsored the bill, said it is a law that every resident should support.
"The protection and promotion of our land, air and water through conservation, infrastructure support, and preservation is an investment every New Mexican should be proud to support," Wirth said in the release. "And with this sustained, predictable funding in place, we gain access to untapped federal dollars that will multiply these investments many times over. I would like to thank all the co-sponsors and fellow supporters of Senate Bill 9 and thank Governor Lujan Grisham for making this effort a priority and signing it into law today."
State Representative Nathan Small, D-Las Cruces, also sponsored the bill. He said the bill shows New Mexico's environmental protection efforts.
"New Mexicans know how precious our natural resources are, and The Land of Enchantment Fund will empower future New Mexicans to be stewards of these resources for generations to come," Small said in the release. "This historic investment is a down payment on a more resilient and sustainable future in the face of a changing climate."
Additionally, Kristen Engels, Regional Director for REI Co-op, voiced her support for the bill, citing its potential economic benefits.
"Thanks to the leadership of Governor Lujan Grisham, Senator Wirth, Senator Neville, and Representative Small, the Legacy Fund will provide the next generation equitable access to the mental and physical benefits of the outdoors," Engels said in the release. "We're proud to support this permanent investment in the lands and waters of New Mexico that supports more than 25,000 outdoor recreation jobs across the state and through the Outdoor Equity Fund that helps more than 40,000 youth get outside."
Additionally, the governor signed Senate Bill 72 into law on Thursday. It will spend $5 million on the Wildlife Corridors Action Plan. The plan was developed in 2022 to create safe passage projects to reduce wildlife-vehicle collisions and to "restore habitat connectivity," according to the release.
"I want to thank Governor Lujan Grisham for supporting this effort to protect New Mexico's wildlife," State Senator Mimi Stewart, D-Albuquerque, who sponsored the bill, said in the release. "Safe, open pathways for wildlife to cross busy roads will not only save lives of the many animals in potential danger, they will keep us humans out of harm's way as well. And with dedicated state investments in place, federal resources will be more attainable."