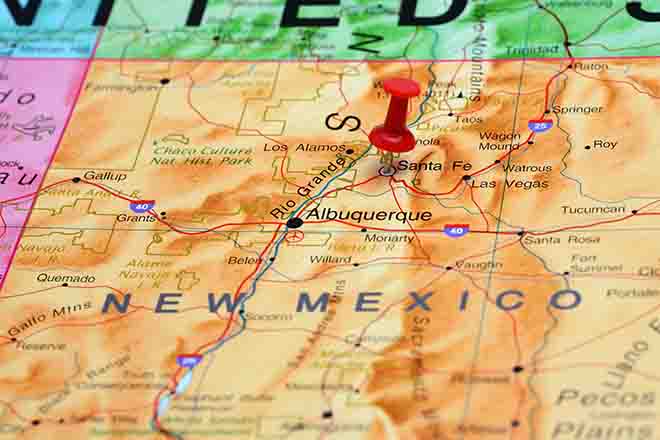 Published
Tuesday, February 7, 2023
(New Mexico News Connection) As New Mexico recovers from its worst wildfire in history, lawmakers are considering a proposal to create the "Land of Enchantment Legacy Fund" to invest in land and water conservation programs.
Senate Bill 9 would leverage hundreds of millions of dollars in federal money for all 33 counties and tribal communities. If passed by the legislature, Gov. Michelle Lujan Grisham has said the fund would prioritize spending to protect communities from wildfire, flood and drought and safeguard water supplies among other things.
Cyndi Tuell, director of the Western Watersheds Project, explained some of the challenges facing the state.
"You had these areas that were burned by wildfire that were already damaged from years of drought," Tuell pointed out. "The fires created a lot of flooding and the flooding is now creating a lot of additional issues where it's harder for native vegetation to take hold."
The 2022 Calf Canyon/Hermits Peak Fire was the most destructive in state history. It occurred after the U.S. Forest Service lost control of a prescribed burn.
The Western Watersheds Project leads the effort to highlight the climate impacts of public land livestock grazing and the need to end or curtail the practice with the restoration of wolves and other threatened or endangered wildlife. Wildfires, which have intensified with climate change, can litter the ground with debris, which can contaminate drinking-water supplies after a heavy rain.
Tuell noted it is often unsafe to picnic in areas where livestock grazing is dominant because E. coli can be present in nearby streams.
"Where you have an area that's completely degraded -- the vegetation is grazed down to nearly nothing, the riparian areas are trampled or filled with cow pies -- you don't really want to go there and enjoy yourself or recreate with your family," Tuell contended.
Beginning with an initial investment of $50 million, the "Land of Enchantment Legacy Fund" would make annual disbursements beginning in fiscal year 2024. The program should include land and water conservation, forest and watershed health, outdoor recreation and infrastructure, agriculture and working lands, historic preservation, and wildlife species protection.