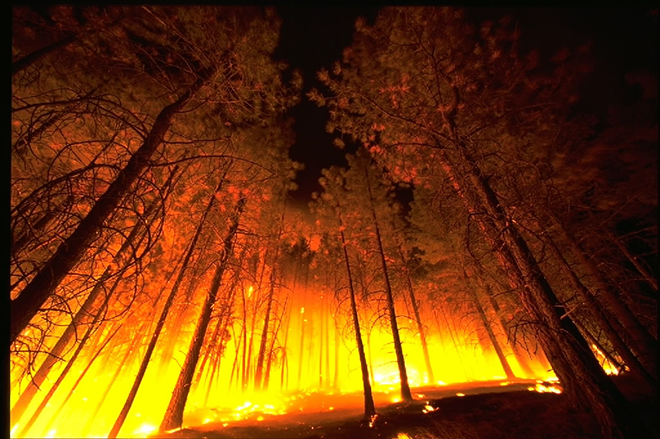 Published
Friday, March 2, 2018
Drought conditions, high temperatures, gusty wind and low humidity are combining to create a weekend of high fire danger across eastern Colorado.
A red flag warning - signaling fire concerns - will be in place across most eastern Colorado counties Friday, with a fire weather watch in place for Saturday. The watch is likely to convert to a warning.
Friday's warning will take effect as early as 11:00 a.m. for many counties on the plains and will run as late as 6:00 p.m. Temperatures will be in the upper 60s to low 70s, while humidity is expected to fall below 10 percent. South winds will gust up to 35 miles per hour over the plains and could reach 60 mph in mountain areas. Saturday's conditions will be similar.
Red flag warnings will also be in effect Friday for large portions of neighboring Kansas and New Mexico, along with part of northwest Texas and the Oklahoma panhandle.
Outdoor burning, and any outside activity that could spark a fire, is strongly discouraged since any fires that start could spread rapidly.