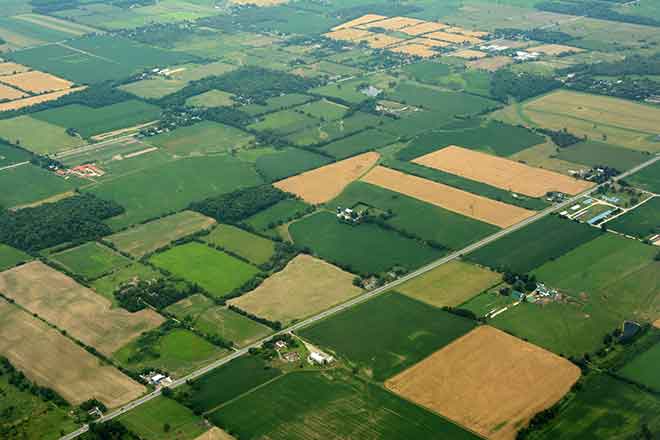 Published
Tuesday, December 27, 2016
Submit ACEP-ALE application packages 4:00p.m. Friday, January 20th, 2017 for funding consideration
Clint Evans, State Conservationist for the Natural Resources Conservation Service (NRCS) in Colorado recently announced the availability of $6.5M in funding for landowners to participate in the Agricultural Conservation Easement Program - Agricultural Land Easement (ACEP-ALE). ACEP-ALE is designed to protect agricultural viability, grazing uses and related conservation values of rural landscapes by limiting non-agricultural uses of the land. Application packages are due Friday, January 20th, 2017 by 4:00 p.m. for funding consideration.
Eligible applying entities must be a federally recognized Indian Tribe, state or local units of government, or a non-governmental organization. They must also have an established farmland protection program that purchases agricultural conservation easements for the purpose of protecting Ag land use and related conservation values by limiting conversion to nonagricultural uses. Additional eligibility requirements include the applicants demonstrate a commitment to long-term conservation of agricultural lands and a capability to acquire, manage, and enforce easements. It must also have availability of funds and a sufficient number of staff dedicated to easement stewardship including monitoring.
NRCS is an Agency within the U.S. Department of Agriculture (USDA) and partners with entities, organizations, and private landowners on a voluntary approach to protect natural resources on agricultural lands. Through ACEP-ALE, NRCS provides up to 50 percent of the appraised fair market value of the conservation easement in this voluntary program. The landowner retains ownership and continues to use the land for agricultural purposes.
Completed application packets should be emailed to David Colburn at david.colburn@co.usda.gov or mailed to him at the following address: David Colburn, Easements Coordinator, USDA-NRCS, Denver Federal Center, Building 56, Room 2604, Denver, CO 80225. The deadline to submit the application packet is 4:00pm on Friday, January 20, 2017. Postmarked applications sent via mail WILL NOT be accepted.
For more information about ACEP-ALE, please contact Colburn at 720-544-2820. You can also visit your local NRCS Service Center or the Colorado NRCS website at www.co.nrcs.usda.gov.