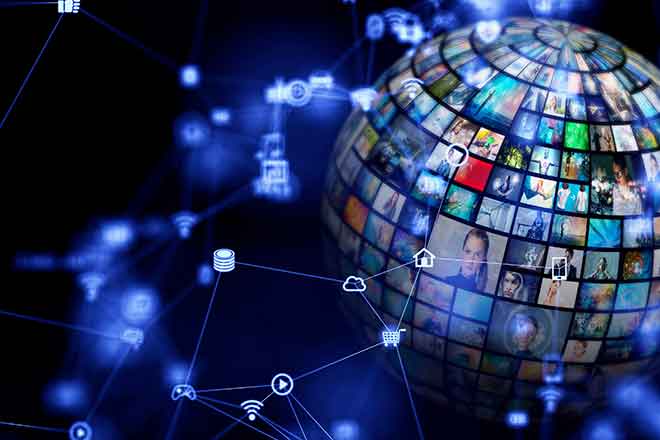 Published
Tuesday, February 23, 2021
(The Center Square) - Oklahoma's film production sector, which the state has designated an essential business, has continued building on growth that has some industry watchers comparing it to Atlanta as a top U.S. filming destination.
"Our state has been investing in and incentivizing this sector for many years, and we have built a solid foundation and cultivated an industry that only has room to grow," Tava Maloy Sofsky, director of Tourism & Recreation at the Oklahoma Film + Music Office, told The Center Square by email.
"In the last five years, the number of film and television productions (utilizing the state's rebate program) has grown from an average of four movies per year to an average of three per month," Maloy Sofsky said.
Production budgets are also increasing, translating to hundreds of jobs on any single movie or TV series, and positive economic impact on communities around the state.
While the Oklahoma Film + Music Office has helped talent and businesses to thrive, the private sector has invested in the development of workforce and permanent infrastructure. This has been done with new training programs and sound stages being built to meet the needs of the industry, Maloy Sofsky said.
While other production centers across the country were closed down amid the current pandemic, last June, Oklahoma became one of the first states to reopen its economy. In July, Gov. Kevin Stitt deemed the motion picture and recording industries essential businesses, helping avert potential shutdowns in that sector.
Maloy Sofsky said she is often asked whether Oklahoma could be the next Atlanta in terms of film production.
"We are uniquely Oklahoma, and proud of the diverse assets only our state can offer," Maloy Sofsky said. "Oklahoma is currently evidencing industry developments similar to Georgia, as many stakeholders collaboratively work toward the same well-balanced (three-legged stool) success model."
Georgia's film industry generates $9 billion annually, Maloy Sofsky said, enhanced by their film tax credit program and response by the private sector. Tyler Perry Studios is among many to build permanent infrastructure with new sound stages. The Georgia Film Academy also offers industry-standard training courses, adding thousands of new jobs to the local workforce each year.
Among the hundreds of projects to film in Oklahoma over the years includes "The Outsiders," based on the novel by Tulsa native S.E. Hinton, the television pilot "Reservation Dogs," and the upcoming "The Killers of the Flower Moon." MovieMaker Magazine also has ranked Oklahoma City and Tulsa among its Best Places to Live and Work for a filmmaker in 2021.
"Oklahoma offers a high quality of life for visitors and residents, and we are a destination where creativity and innovation in business can thrive," said Maloy Sofsky, an Oklahoma, Cherokee native who recently returned to work in the burgeoning film industry.
"Whether someone is an accountant, a lawyer, a health care worker, an electrician, a caterer, seamstress, truck driver, event planner, teacher, painter or carpenter, a musician or composer, the entertainment sector offers well-paying jobs and business opportunities that can greatly diversify our state's economy year-round," Maloy Sofsky said.