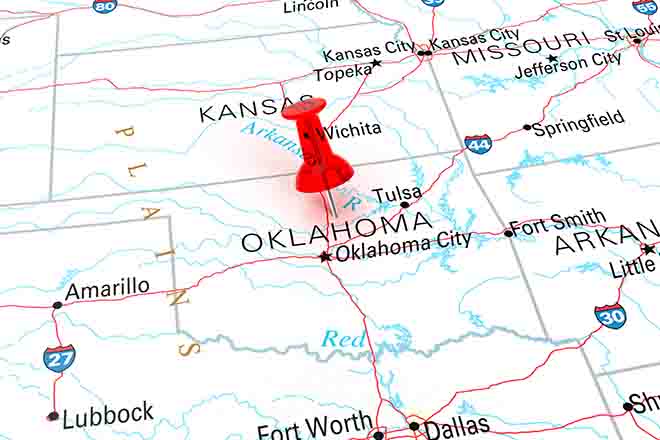 Published
Thursday, August 4, 2022
(The Center Square) - Oklahoma ended fiscal year 2022 with an extra $2.8 billion in its coffers, according to Governor Kevin Stitt.
The state collected $8.5 billion, which is $1.9 billion more than estimated and $1.5 billion more than in fiscal year 2021.
"With $2.8 billion in savings, we are in a definitive position to deliver real relief to Oklahomans who are struggling from the devastating inflation crisis created by President Biden and his failed economic policies.," Stitt said in a news release.
Alicia Andrews, chairwoman of the Oklahoma Democratic Party, said that the money could be used to help pressing needs in the state.
"The most pressing issue right now is education," Andrews said. "We are running at a 3,800 teacher deficit and there are things that the government could do that would address that there's things that he could do with a fraction of that $2.8 billion that would address our teacher shortage."
Democrats have also advocated for tax relief. Gov. Kevin Stitt called lawmakers back into session in May to consider measures that would reduce the state's grocery and personal income taxes.
The House of Representatives passed bills alleviating the taxes, but the measures never made it to the floor of the Senate.
Treasurer Randy McDaniel also reported Wednesday that Oklahoma oil and tax revenues for the first month of fiscal year 2023 also reached a new record.
The state collected $1.38 billion from the oil and gas industry in July, which is 13.3 percent higher than last July's collections. Oil and gas extraction taxes were at $187.2 million, a new one-month record, according to a news release from McDaniel. It's also $104.6 million, or 126.6 percent higher than the previous year.
The future for the oil and gas industry is cloudy, according to McDaniel.
"Looking ahead, inflation continues to be a major concern, even though we've seen some minor relief at the pump," McDaniel said in a statement.
Inflation rose 9.1 percent in 12 months, according to a July report from the Bureau of Labor Statistics. Gas prices in Oklahoma are at $3.74 a gallon, down from $4.52 a month ago, according to AAA. The average cost for a gallon of gas in Oklahoma a year ago was $2.89.