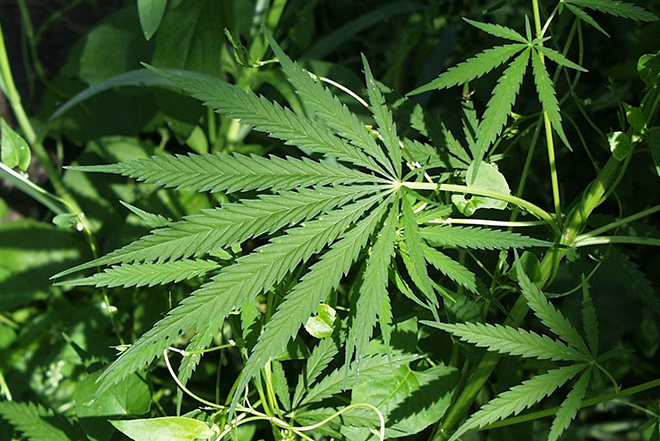 Published
Saturday, March 12, 2022
(The Center Square) - Oklahoma House Republicans said they want to root out illegal marijuana grows and protect the legal medical marijuana industry.
Eight out of nine marijuana growth facilities raided by law enforcement officials last month had a medical marijuana license, according to Adria Berry, director of the Oklahoma Medical Marijuana Authority (OMMA), but some of the marijuana was being sold on the black market.
Law enforcement officers seized nearly 100,000 marijuana plants with an estimated street value of $500 million during the raids, according to the Oklahoma Narcotics Bureau.
Seven House Republicans are backing bills that increase oversight of the medical marijuana industry.
"We have seen black market elements competing with legitimate Oklahoma businesses," House Majority Floor Leader Jon Echols, R-Oklahoma City, said Monday during a news conference. "They are putting our citizens at risk. We know we have issues with human trafficking. We know we have issues with tainted product. And this is the House's plan to do something about it."
Medical marijuana became legal in the state after voters approved Oklahoma State Question 788, also known as the Medical Marijuana Legalization Initiative, in June 2018. The state has attracted thousands of growers because of low licensing costs.
"Oklahoma charges just $2,500 for a commercial license," Gov. Kevin Stitt said in his state of the state address last month. "Even California charges up to $181,000, 72 times more. As a result, we have seven times the growers than California with just 10 percent of the people. Next door in Arkansas, they have eight growers. We have 8,300. You know as well as I do that not all of that product is being sold legally."
Part of the 12-point plan from House Republicans includes a seed-to-sale tracking program for plants that could be implemented through new legislation or a court order, they said. Marijuana growers sued the state last year, saying abiding by a proposed program would be costly and Metrc, the company's contractor for the program, would have a monopoly.
A court partially lifted a restraining order on the program last month. OMMA set a May 26 deadline for businesses to comply with the program and Aug. 24 for dispensaries to sell or dispose of untagged products.
The bill package also includes House Bill 3734, which would establish a temporary licensing program for all medical marijuana businesses. The $1,000, 180-day license would be required before an annual license is granted by the OMMA. The bill also requires a $2,500 non-refundable application fee for a business license. The fee structure could generate up to $3.6 million in compliance fees, according to the bill's fiscal note.
The program could affect businesses and consumers, said Jax James, state policy manager for NORML, an organization that advocates for the legalization of responsible marijuana use.
"We might see some prices raised, perhaps, to accommodate and meet that depending on the type of fee structure they go with with the temporary licensing," James said.
Other bills include ones that would require legal marijuana businesses to post their permits and to register as "environmentally sensitive crop owners" with the Department of Agriculture, Food and Forestry.
The marijuana businesses also would undergo an annual inspection.
Law enforcement officials would get a boost from a grant program created by House Bill 3530 that would assist local sheriffs in enforcing medical marijuana laws. The funding would come from the first $5 million collected from the medical marijuana excise tax and would be distributed monthly, according to the bill's sponsor, Rep. David Hardin, R-Stilwell.