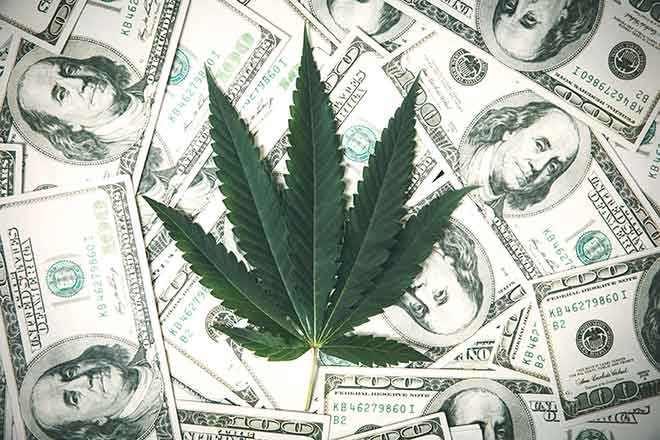 Published
Tuesday, June 21, 2022
(The Center Square) - The Oklahoma Medical Marijuana Authority says it expects its budget request to increase for fiscal year 2023 as it transitions to becoming an independent agency by November.
Previously, OMMA has operated as a part of the Oklahoma Department of Health.
Executive Director Adria Berry said Monday during the Medical Marijuana Advisory Council meeting the agency will increase its budget request for the upcoming fiscal year but expects it to "level out in subsequent years."
The agency has brought in more than $24 million in excise tax revenue so far this year. State and local taxes on the medical marijuana industry brought an additional $31 million this year, according to Berry.
The agency was authorized to spend $42.1 million during fiscal year 2022, which ends on June 30. OMMA has spent $27.3 million of that money so far, said Berry. However, she said that number does not reflect all the agency's expenses, Berry said. Money that remains unspent by OMMA goes back into the revolving fund.
The move to make OMMA distinct from the state health department is part of Senate Bill 1543, which was signed by the governor in May. The bill calls for creating OMMA as a "separate and distinct agency" and directs the transfer of records, property, funds, and other assets.
The bill also calls for the governor to appoint an executive director for OMMA.
SB 1543 struck all language requiring the Medical Marijuana Advisory Council, which has served to review safety laws and rules for OMMA and provided stakeholder input. OMMA will have the authority to "investigate violations of criminal laws regarding medical marijuana, seize illegal held product, refer evidence, reports, or charges to appropriate law enforcement, authorities, and aid enforcement authorities in prosecutions of violations of the Oklahoma Medical Marijuana and Patient Protection Act," according to the bill's summary.
OMMA Deputy Director Barrett Brown told the council Monday that it will be disbanded on Nov. 1, which is when OMMA officially becomes an independent agency.
Council member Blake Cantrell said his understanding of the bill was the requirement for the council was removed but did not remove the council itself.
"Then it is OMMA's decision to disband this?" asked Cantrell. "And if so, why? And what's the intent moving forward with soliciting industry input?"
Brown answered they are in the process of coming up with what the agency's plan will be for stakeholder engagement.
"We definitely value and need input from industry and patients," Berry said.