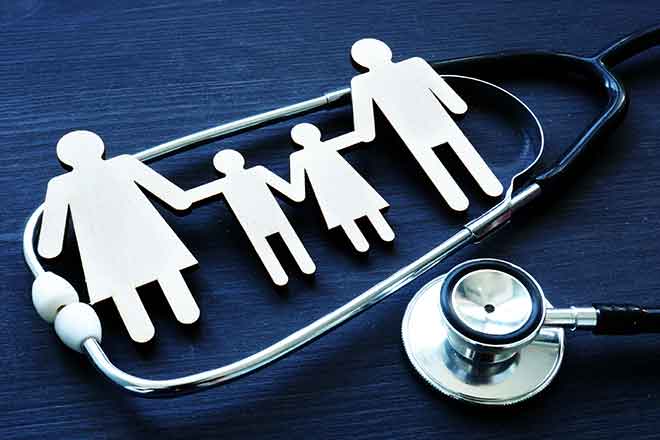 Published
Friday, October 9, 2020
(The Center Square) - A Colorado ballot measure that would establish a paid family leave program funded by a payroll tax has the backing of over 160 businesses across the state, the issue committee backing the measure announced on Thursday.
Colorado voters are deciding on Proposition 118, which would establish a state-run Family and Medical Leave Insurance (FAMLI) program offering up to 12 weeks of paid medical leave and another four weeks for pregnancies.
The program would be funded by a 50/50 contribution to premiums by employers and employees and caps the maximum benefit at $1,100 per week. Employers and employees would begin paying into the program in 2023. Employers with fewer than 10 employees would be exempt from paying premiums.
In the program's first two years, employees would be required to contribute 0.90% of their wages towards premiums. Premiums could be set at 1.2% of an employee's taxable wages starting in 2025.
Colorado Families First, the issue committee backing the measure, hosted a webinar Thursday that was moderated by Good Business Colorado, and featured small business leaders touting the measure.
Not all business groups, however, back Proposition 118. The measure is opposed by the National Federation of Independent Business-Colorado and the Denver Metro Chamber of Commerce.
Tracy duCharme, owner of the pottery studio Color Me Mine in Colorado Springs, said the measure "would allow small businesses like mine to compete with larger corporations for those talented employees and allow my employees to have a benefit of having their wages largely covered while they are out sick or caring for a family member."
Edwin Zoe, owner of Zoe Ma Ma restaurants and a Colorado Paid Leave Task Force member, said Prop 118 "will be a win for workers who don't have paid leave now, and are making the decision between staying home to care for themselves or a loved one, or risk not being able to pay rent. It will also be a win for small businesses, because while we want to offer this benefit to our workers, the products currently available are prohibitively expensive."
Opponents of the measure expressed other thoughts.
NFIB-Colorado State Director Tony Gagliardi said that the organization and its members don't oppose paid family leave, what they "oppose is a government mandate that assumes that every business, everywhere, of every size can afford to offer the benefit.
"Requiring job protection poses risks of unanticipated operating costs, threats to customer/client satisfaction and retention, and the threat of litigation," Gagliardi added. "Ultimately, what job protection means for small businesses is the loss of agility, one of the only tools small businesses have to compete."
Under the ballot measure, state revenue from premiums would increase by $575.4 million in fiscal year 2022-23 and $1.2 billion in fiscal year 2023-24, according to the state's Blue Book.
A report released last month by the Common Sense Institute, a free-enterprise think tank, estimated that employers would pay an estimated $1.34 billion in premiums once the program is matured in 2025.
"This would be an effective increase of the corporate income tax of 204 percent," the report said.