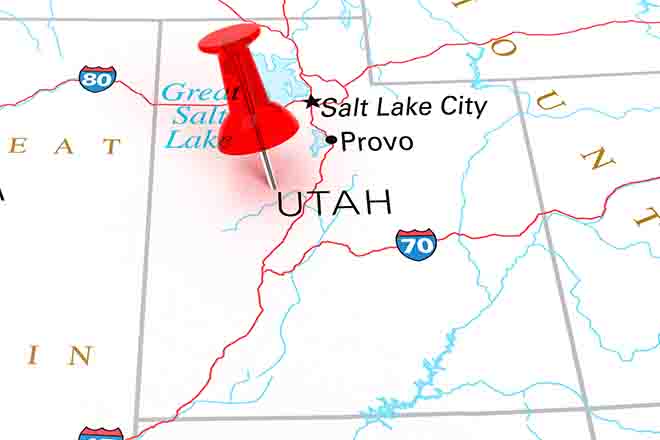 Published
Tuesday, June 28, 2022
(The Center Square) - The Planned Parenthood Association of Utah is suing the state over a bill passed by the Legislature in 2020 that banned abortion with some exceptions.
Senate Bill 174 took effect after the U.S. Supreme Court ruled that abortion should be a state issue, overturning the 49-year-old Roe v. Wade decision that said it was a constitutional right.
The Legislature's general counsel certified that the law was triggered by the Supreme Court's ruling on Friday. Utah's law makes abortion illegal unless it is performed to save the mother's life, if the fetus has a serious health issue or if the woman became pregnant through rape or incest.
Attorneys for Planned Parenthood said in the lawsuit that the abortion ban violates the rights of families. The organization is asking for a temporary restraining order to keep the state from enforcing the law.
"First, it eliminates wholesale the fundamental right to determine one's family composition," attorneys said in the lawsuit. "Second, it also affects existing parent-child relationships, as well as the relationship between potential parents. Many Utahns seeking abortions are already parents. Many seek an abortion because they cannot afford another child, or because having another child may negatively impact the welfare of their family, including any existing children."
Planned Parenthood also alleges the abortion ban violates the rights of women.
"The criminal abortion ban singles out and categorically bars medical care for "women while leaving untouched the medical care available to men, and in operation, it disproportionately limits women's bodily autonomy and liberty," the lawsuit read. "It therefore discriminates against Plaintiff's patients on the basis of sex."
A spokesman for Attorney General Sean Reyes said the office had no comment on the lawsuit.
Reyes said in a statement on Friday that the Supreme Court was clear in its ruling.
"It has returned the question of abortion to the states," he said in a statement. "And the Utah legislature has answered that question. My office will do its duty to defend the state law against any and all potential legal challenges."
Planned Parenthood called the decision by the court "devastating."
"Planned Parenthood will never stop standing with and fighting for the rights of our patients and providers," said Karrie Galloway, president and CEO of Planned Parenthood Association of Utah. "Not now, not ever."