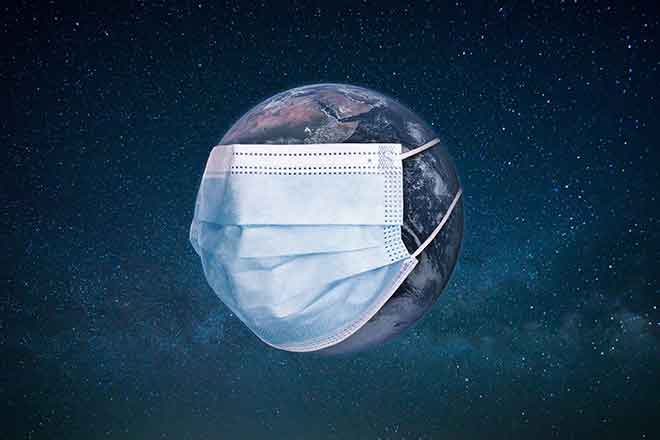 Published
Tuesday, April 21, 2020
(The Center Square) - Colorado Gov. Jared Polis on Monday laid out social distancing guidelines for after the state's stay-at-home order expires on April 26.
The state will partially begin to reopen April 27, with many of the same social distancing measures required under the stay-at-home order being strongly recommended under the "safer at home" guidelines that Polis introduced at the press briefing.
As of Monday, Colorado has 10,106 coronavirus cases, with nearly 1,100 people currently hospitalized and 449 deaths.
State modeling released earlier in the day estimates that 65,000 to 75,000 have had COVID-19. That's between 1.1 to 1.3 percent of the state's population that's been infected, Colorado State Epidemiologist Rachel Herlihy said.
Polis warned that despite the stay-at-home order's end, "it's a marathon not a sprint," and people will have to live with the virus.
"The stay-at-home order was successful," Polis said. "It cut social interactions by 75 to 80 percent, and now we need to go into, as that expires, how we can maintain this in a sustainable way for awhile."
The post-order guidelines, which seek a goal of 60 to 65 percent physical distancing, still encourage people to stay home, avoid unnecessary travel and limit gatherings to no more than 10 people.
The guidelines also allow retail stores to open for curbside business and a "phased-in public opening," and services like salons and dog groomers can open as long as precautions are taken. Restaurants and bars will still be restricted to takeout or delivery services, with no date set yet for a phased reopening, Polis said, floating a goal of mid-May.
Offices can reopen at 50 percent capacity while strictly adhering to social distancing, but telecommuting is still encouraged. Elective medical procedures will also be allowed to proceed under the guidelines.
Childcare services can be opened if strict precautions are followed, while higher education and K-12 schools will remain closed.
Counties can apply with the state to reopen prior to April 26, with Eagle County being the first in the state to ask permission, according to the governor.
"It's been a long haul for Eagle County," the governor said, adding he hopes to have an agreement completed with the county by the end of the week.
The county has seen a sustained decrease in COVID-19 cases for at least 14 days and has the ability to administer enough tests for everyone in need, Polis said.