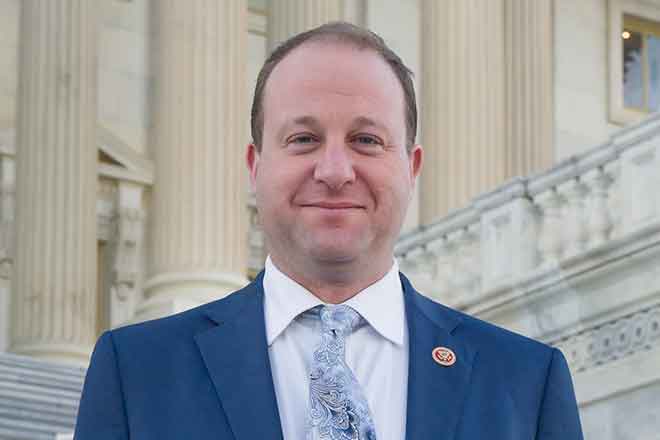 Published
Thursday, August 19, 2021
(The Center Square) - Colorado Governor Jared Polis sent a letter to the Colorado State Board of Health urging the body to adopt a rule that would require all medical personnel in the state to be fully vaccinated against COVID-19.
The letter was submitted as concerns about the delta variant continue to increase. According to data from the Colorado Department of Public Health and Environment, the state has 7-day moving average of 1,089 cases and nearly 40% of the state's ventilators are in use.
"After much consideration and conversations with both senior living industry leaders, patient advocates, and leaders in healthcare, I am writing today to ask that you engage in expedited rulemaking to require the vaccine for all personnel working directly with our vulnerable populations, personnel working in facilities with medically vulnerable populations, and personnel in the settings where people receive essential medical care," Polis' letter reads in part.
The governor's request comes after some hospitals and private businesses in the state have announced they will be requiring employees to be vaccinated.
Polis said his letter was prompted by positive feedback he heard from employers about a vaccine mandate.
"In our conversations, these leaders have shared that while they know they made the right decision and are willing to do their part, this is hard and could exacerbate workforce stress and shortages," the letter continues. "Therefore, they urged me and for the state to act on a more comprehensive approach to the entire healthcare and caretaker workforce in order to prevent more disruption to the workforce's needs."
Last month, Polis announced that state workers who do not get vaccinated will be required to undergo regular testing and will have to wear face masks while on shift. He said at the time that the decision was based on "new information about the delta variant" and the "degree of community spread" in Colorado.
The governor has also resisted calls to implement another statewide mask mandate.
Dr. J.P. Valin, executive vice president and chief medical officer for SCL Health, which is headquartered in Broomfield, said he supports the governor's actions so long as employees can claims exemptions for "identified medical or religious reasons."
"This is the logical fulfillment and ethical commitment to put patients first and take all steps necessary to ensure their health and well-being," he said in a statement.