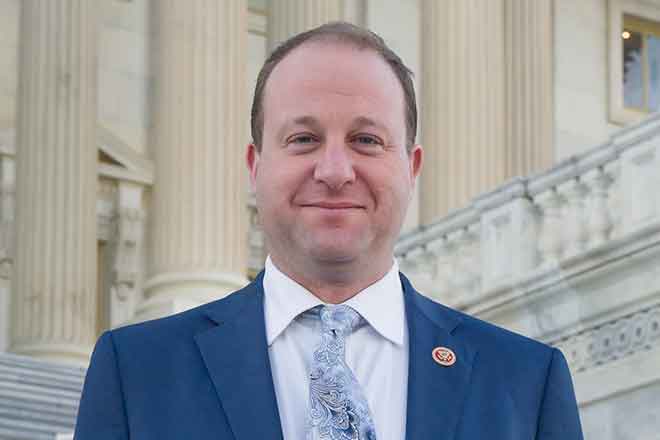 Published
Friday, January 10, 2020
By Derek Draplin | The Center Square
Colorado Governor Jared Polis announced his support on Friday for upcoming legislation that would allow state employees to collectively bargain.
Colorado WINS, a union that represents more than 30,000 state employees, announced the legislation at a press conference Friday, along with Polis, Senate President Leroy Garcia, D-Pueblo, and Rep. Daneya Esgar, D-Pueblo.
"Making sure that our state employees have what they need to succeed ... to provide services and do a great job is an important part of the state meeting its commitment to the taxpayers," Polis said.
Polis cited a three percent raise for state workers that was approved last year and acknowledged Democrats' failure to pass paid family leave, but was optimistic about passing labor reforms in this session.
The legislation "will grant state workers the right to organize and partner with the state to negotiate for higher wages and benefits," said Esgar, who sponsored a similar bill last year. The legislation will again be called the Colorado Partnership For Quality Jobs And Services Act.
Last year's legislation, House Bill 1273, didn't make it out of committee and failed to get support from Polis.
"The concept is one that we never had a problem with," Polis said in response to a question from a reporter about previously opposing a similar bill last session. "Figuring out the details in any piece of legislation is always very important."
"I wanted to make sure that this was good for the taxpayers to make state government more efficient," he added.
Skip Miller, president of Colorado WINS, said legislation allowing collective bargaining, rather than an executive order, is imperative so future governors couldn't overturn state workers' ability to bargain.
"That's very important, that's a game changer," Miller said.