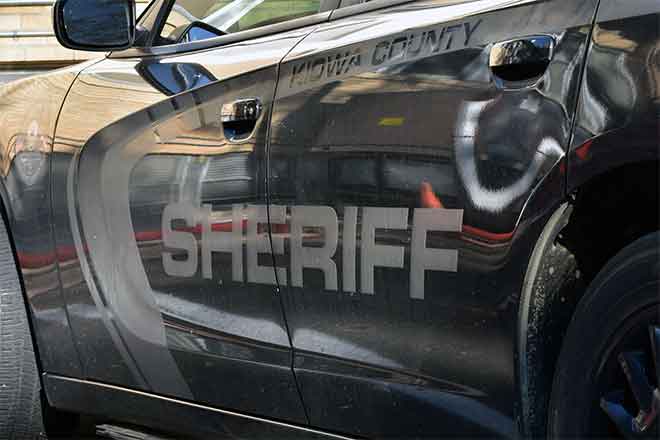 Published
Friday, November 1, 2019
Shortly before 9:00 a.m. Thursday, Kiowa County Deputy Quinton Stump clocked a vehicle at 121 miles per hour on Highway 287 south of Eads. The speed limit in that area is 65 mph.
When the vehicle failed to stop, a chase ensued the with speeds reaching 130 mph. The vehicle continued south into Prowers County and turned on to Highway 50, heading east toward Lamar.
Officers from the Prowers County Sheriff's Office, Lamar Police Department and the Colorado State Patrol joined the chase. Attempts to use "stop sticks" during the pursuit failed.
The vehicle crashed into a metal utility pole at Main and Hickory Streets in Lamar.
Following the crash, the driver, Joshua Wood, was arrested. The vehicle he was driving had been reported stolen in Adams County.
Wood was wanted after escaping from the Colorado Department of Corrections. He has been charged with felony eluding, reckless driving, driving on a sidewalk, motor vehicle theft, exceeding speeds of 40 mph over the posted speed limit, failing to yield to authorities, and driving under restraint. Additional charges are pending.
A passenger in the vehicle, Amber Wildenstein, was also arrested. She was wanted on three warrants for drug charges. In addition, she is facing charges which include possession of a controlled substance, possession of drug paraphernalia and accessory to a crime.
Woods and Wildenstein are being held at Prowers County Jail without bond.