Image
Reading program connects military service members with schools around country
(The Center Square) – A reading program is connecting U.S. service members with students in schools and around the country. 
Visual Story Time with a Service Member is an initiative by the organization United Through Reading. 
Jessica Hall, vice president of communications and a military spouse, said participating schools have been provided with a library of video recordings of service members reading an entertaining and educational age-appropriate story to participating classrooms. 
Image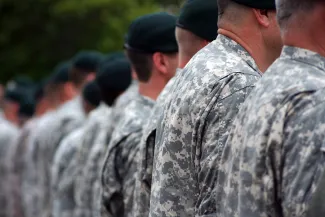 "It could be anything from just a simple story time for our youngest students to something different for the older kids and incorporating it into a longer lesson. It just depends on what the teacher is already doing in the classroom," Hall said.   
More than 700 classrooms across the country have signed up for the program.
Hall said the program took off immediately and is growing. 
Image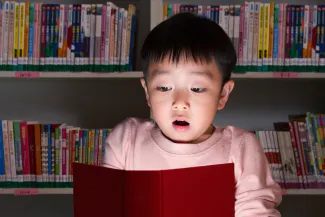 "It was a great success," Hall said. "We had over 500 teachers sign up and this year we had over a thousand who requested a video this year."
Service members and veterans record a story at more than 400 United Through Reading recording locations worldwide, as well as on their mobile devices with a reading app. 
The event coincides with Veterans Day, which is Saturday, but also National Family Literacy Month and Military Family Month.
Hall adds that since 1989, more than 3 million military family members have benefited from United Through Reading's programs and services.