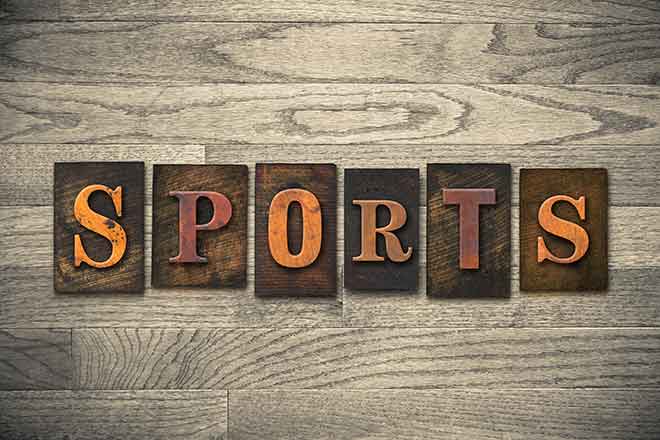 Published
Tuesday, January 15, 2019
The County Line Rivals returned from Christmas Break with a busy week of wrestling. Coach Uhland and company traveled to Rocky Ford on Thursday night for a tri meet with two tough teams in Rocky Ford and John Mall. The Rivals took on John Mall first. Although, they only put a few marks in the win column, it provided the Rivals some good experience. Next came the home team, Rocky Ford. As the lights dimmed, and the spotlight light up the mat, a wave of adrenaline filled the gym. It doesn't seem to matter when or where the matches happen, if the opponent is a Meloneer, it's a big match.
TATE KRENTZ (120) fell to Travis Vialpando from John Mall via pin in 1:52 and got pinned against Quinton Venard from Rocky Ford in 1:25.
JONATHAN BURBANK (132) lost to Anthony Aldretti by pin in :36 and won against Oliver Murdock from Rocky Ford by a 11-5 decision.
AIDEN MICHAEL (138) lost to Wesley Varmarte from John Mall by pin in 1:10 and didn't get a match against Rocky Ford.
SAM WOLLERT (145) got a win against AJ Sandoval from John Mall by a 5-3 decision but suffered a loss against Jadon Huerta from Rocky Ford by a 7-2 decision.
CHRIS TORRES (145) lost his only match of the evening against Wyatt Vigil from John Mall by pin in 2:37.
CADE ZORDEL (152) suffered a loss by pin from Diego Sandoval by pin in 2:30 and a loss via pin in 1:53 by David Medina from Rocky Ford.
ZACK FOWLER (160) suffered two losses by way of pin from Johnny D'Ambrosia from John Mall in 3:34 and Jadon Baldenado from Rocky Ford in 5:44.
AJ WILK (170) lost to Kalbe Rehm from John Mall by a 3-1 decision and Isiah Garcia from Rocky Ford by a 4-0 decision.
ANGEL MEDINA (182) had a great night earning two wins over John Mall's Tyler Martin via pin in 3:19 and Damon Cash from Rocky Ford by a 4-2 decision.
DAWSON ROESCH (195) Didn't have a match against John Mall and suffered a tough loss against Jesse Tapia by a 5-0 decision.
JAYCE BAUER (220) Jayce also didn't have a match against John Mall and got a win via pin against Simon Apodaca of Rocky Ford in 4:43.
CHASE STOLZENBERGER (285) Chase Stolzenberger only had one match on the night, but he made it count with a pin against Peyton Framan from Rocky Ford in 3:20.
The Rivals lost to John Mall 45-33 and Rocky Ford 45-24 but seemed to get back in the groove on Saturday at the Lamar Savage Invitational. The Rivals walked away from Lamar as the 3rdplace finishers with 136 points. Ahead of the Rivals was Brush with 167.5 and Lamar with 294.
CHRIS SCRANTON wrestled unattached at 120 pounds for the Rivals. He drew a bye first round but fell in round 2 to Alec Holtorf by pin in 1:33. Scranton was also defeated by Marcus Montes from Dumas in a 9-4 decision and was eliminated from the tournament in round 3.
TATE KRENTZ was the scorer for County Line at 120 pounds. He also drew a bye in round one. Krentz defeated Elijah Baber from Lamar by a close 10-9 decision, then got pinned by Erick Urbina of Brush in 57 seconds. He came back to beat Marcus Montes of Dumas by an 8-1 decision to advance to the consolation championship. The Rival lost to Jamie Vazquez of Lamar 9-0 to fall into 4thplace.
JONATHON BURBANK began his day with a win at 132 pounds over JoAllen Baker of Crowley County 13-4. Burbank fell to Blaze Brophy of Yuma 13-1, but was able to get another win against Damian Mendoza of Dumas by a 11-8 decision to stay alive. Next, he defeated Cyrus Madrid of Lamar in a 4-0 decision. Burbank then met up with Austin Crum of Holly. He put up a good fight but came up a little short losing 6-5 in the consolation championship. This put Jonathon on the podium in 4th place.
AIDEN MICHAEL had success at 138 pounds. He started the day with a pin over Alex Dashner in 1:53. Next he pinned James Zook from Las Animas in 4:59 and defeated Jesus Gonzalez from Lamar by a 7-6 decision. In the finals Michael fell to Walker Kee from Lamar in the by pin. Aiden's tough wrestling earned him a 2nd place finish on the day.
SAM WOLLERT won his first match at 145 pounds via pin in 5:12 against Jose Chivara of Dumas. He was pinned by Isaiah Baber in 2:38 in round two then faced Brandon Orozco from Lamar where he lost a 9-5 decision and was eliminated from the tournament.
CHRIS TORREZ was an unattached participant for the Rivals at 152 pounds. He was pinned in match one of the day by Jose Serrano from Lamar in 1:39. In round two, he fell to Zach Auchterlonie of Crowley County by pin and was eliminated from the tournament.
ANGEL SOTO DELGADO was another unattached Rival at 152 pounds. He lost in round one to Jayce Kreegar of Brush by pin in 1:58. In round two he was defeated by Jose Serrano from Lamar 14-3 and was eliminated from the tournament.
CADE ZORDEL was the varsity wrestler for County Line at 152 pounds. He drew a bye in round one and came up against a tough opponent in Jared Bauer from Crowley County. Zordel was pinned in 1:19 and moved to the consolation side. He then fell to Jaden Harris from Crowley County. This loss eliminated him from the tournament.
ZACK FOWLER earned a win in round one at 160 pounds over Tyson Mireles from Burlington via pin in 43 seconds. Fowler got pinned in round two by Alex Covarrubias of Yuma in 1:32. He drew a bye in round three and came back strong to defeat Lal Pek Thang from Dumas 11-1. Round five gave him another loss to Saul Luna of Lamar by 9-3 decision. In Zack's final match of the day he met up again with Alex Covarrubias of Yuma. Zack vindicated his loss early in the day by pinning Covarrubias in 4:31 and earning himself 5th place.
AJ WILK began his day at 170 pounds with a bye. Round two wasn't ideal for Wilk as he lost to Anthony Martinez from Lamar by pin in 2:51, then was defeated by Derek Miller from Lamar by a 5-0 decision. This eliminated him from the tournament.
ANGEL MEDINA also drew bye in round one. In round two he was defeated by Nick Wellen from Brush by pin. Medina moved to the consolation side of the bracket where enjoyed a round off because of a bye. Next, he pinned Josh Pizano of Lamar in 4:14. He was then defeated by Justin Wright of Baca County by pin. In his final match of the day, Medina pinned Chance Cannon from Limon in 2:30 to earn 5th place.
DAWSON ROESCH started off strong at 195 pounds defeating Andre Garbalena of Dumas by way of pin in 1:10. Roesch got into a nail biter in round two with Cayden Lynch from Yuma. It took an overtime period, but Roesch was able to defeat Lynch 7-5. Round three earned him another win by pin over Pedro Gomez of Lamar in 5:17 and advanced Roesch into the finals match against Dawson Worley of Cheyenne Wells. Unfortunately, Worley got the best of the Rival as he lost the match 1-0, but still earned himself a second-place spot on the podium.
JAYCE BAUER continued his dominance at 220 pounds. Starting the day as the #1 seed he got a bye in round one. Round two Bauer got a pin over Manny Cedano of Dumas in 17 seconds. He moved right along through round three with a pin over Jose Ruiz of Yuma in 1:14. In the championship finals, Bauer defeated Karlo Sanchez of Dumas by a 3-2 decision to earn first place on the day.
CHASE STOLZENBERGER ended the day for the Rivals. He earned a bye in round one and was able to defeat Brandon Mendoza of Yuma in round two via pin in 3:17. Round three handed Stolzenberger a loss against Sy Spitz of Lamar by pin. This moved him to the consolation side of the bracket where he was able to defeat Lars Sims of Yuma by pin in 3:53. In the consolation championship Stolzenberger was pinned by Trent Gramm of Burlington in 2:09. He finished the day in 4thplace.
The Rivals will roll out the mats in our own Eads gym this weekend as they will host the annual Eads Invitational. The action begins at 10:00 a.m. Saturday, January 19. Come out and support our local athletes as the continue their dominance on the mat!