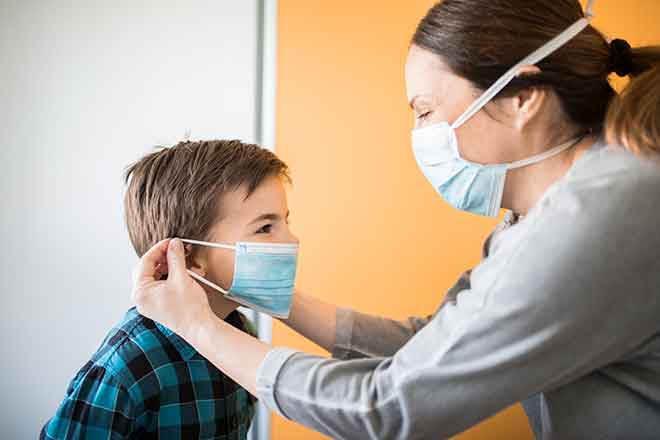 Published
Saturday, January 8, 2022
(The Center Square) - Salt Lake County officials have implemented a mask mandate as the number of COVID-19 increase because of the omicron variant.
Dr. Angela Dunn, executive director of the Salt County Health Department, said in a news release the mandate applies to anyone age 2 or older regardless of vaccination status. There are exceptions for people with disabilities or medical conditions that prevent them from wearing a mask.
The mandate begins Saturday and expires February 7.
"We desperately need to use every tool available to ensure our hospitals can continue providing excellent healthcare through this surge," Dunn said in a news release. "We also need to ensure that our essential services have the staff necessary to operate - from law enforcement, to plow drivers, to schoolteachers."
Salt Lake City Mayor Erin Mendenhall sent Dunn a letter Friday morning asking her to implement the mandate.
"As you know and as we have discussed in the past, a countywide requirement will do significantly more to protect our constituents than a mask requirement in Salt Lake City alone, both in reducing community transmission during the highly contagious omicron wave, and in protecting the heroic medical staff at our overwhelmed hospitals," Mendenhall wrote. "If we do not take this step for them now, there may not be enough healthy doctors and nurses on duty to take care of our constituents when this wave crests in a few weeks."
Aimee Winder Newton, a Republican member of the Salt Lake County Council, said in a Twitter post she supported the mandate.
"I am not one who generally supports government mandates, but the data is clear that we have some difficult times in the coming weeks," she said in her post. "I believe this is necessary to send a message that decreased social contact is imperative so that we do not overwhelm our hospitals and can keep schools and businesses open."
Summit County health officials also ordered an indoor mask mandate effective until Feb. 21.
Utah Senate President J. Stuart Adams and House Speaker Brad Wilson issued a joint statement on the mandates.
"The Legislature has outlined a process in S.B. 195 with multiple checks and balances. While we believe government mandates should be a last resort, we will review the recently issued orders," they said. "As other areas have experienced, we hope Utah's current COVID-19 surge is temporary. We continue to encourage Utahns to get vaccinated and take precautions to keep themselves and those around them healthy without overwhelming our hospitals."
Senate Bill 195, passed by the Legislature in March, restricts the length of public health orders and gives lawmakers the only authority to extend them.