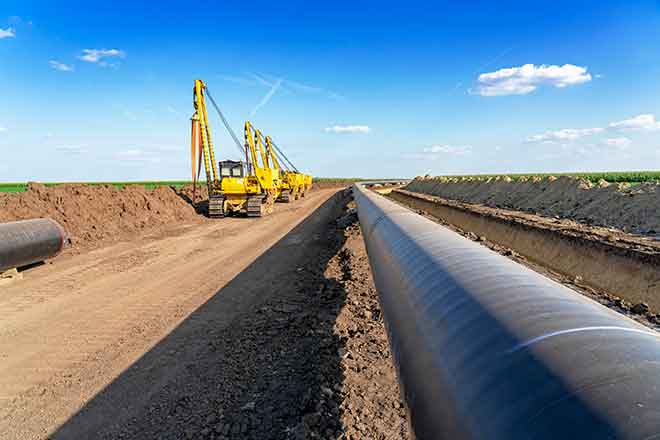 Published
Sunday, June 27, 2021
Bethany Blankley | The Center Square contributor
(The Center Square) - New data from the Texas Workforce Commission show that Texas upstream oil and natural gas employment expanded by 1,600 jobs in May, continuing a recovery that began last October.
Since the low point in employment in September 2020, months with job gains in the oil and gas sector have outnumbered decline months by a ratio of 6 to 2.
The sector first saw major improvement in March when it added 4,300 jobs, the largest single month-over-month gain since the summer of 2011.
May's job count stands 7.9% higher than September 2020, with total upstream employment at 170,000 jobs.
"The positive numbers are welcomed news, yet a great deal of caution exists as the world readjusts to increased demand levels. The industry continues to play an enormous role in safely delivering the products and power Americans need every day and takes this responsibility seriously," Todd Staples, president of the Texas Oil & Gas Association, said.
The upstream sector is comprised of oil and natural gas extraction and support activities for mining. It excludes other industry sectors like refining, petrochemicals, fuels wholesaling, oilfield equipment manufacturing, pipelines, and gas utilities, which also support hundreds of thousands of Texas jobs.
Despite major losses suffered by the oil and gas industry last year, it paid $13.9 billion in state and local taxes and state royalties, roughly $38 million a day, in fiscal 2020.
Nearly all of the state's oil and gas royalties, 99%, went toward the Permanent School Fund and the Permanent University Fund, which support Texas public education. Texas school districts received more than $2 billion in property taxes from mineral properties producing oil and natural gas, pipelines and gas utilities.
Counties received $688.4 million from these property taxes. The state's Rainy Day Fund also received $1.657 billion from state and local taxes paid by the oil and gas industry.