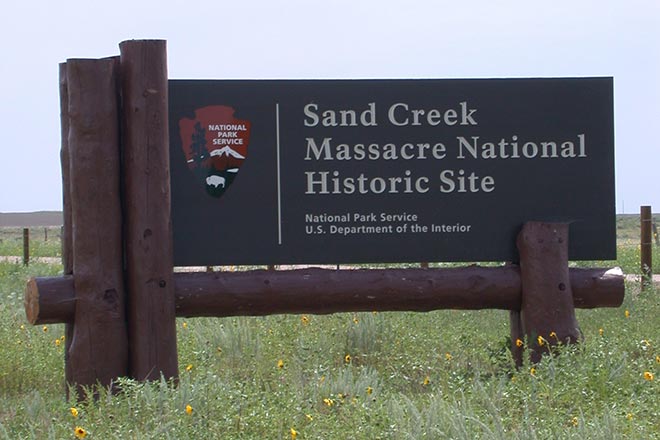 Published
Thursday, April 15, 2021
To help celebrate National Park Week, April 17-25, Sand Creek Massacre National Historic Site will be doing a special program in the town of Eads.
The program will be about the history of the Sand Creek Massacre, led by a park ranger, and will be held Saturday, April 24, from 10:00 to 11:00 a.m., and will be located in the open area north of GNBank, located at 1220 Maine Street in Eads. There is no seating available, so please bring your own chair. Due to COVID-19, all social distancing requirements will be in effect. Masks are recommended. Program admission is free.
Sand Creek Massacre National Historic Site was established in 2007 to preserve and protect the cultural landscape of the massacre, enhance public understanding, and minimize similar incidents in the future. Saturday's program will delve into the events of the mid 1800s and describe some of the social, economic, and political factors that contributed to the Sand Creek Massacre.
For more information, contact Sand Creek Massacre NHS at (719) 438-5916.