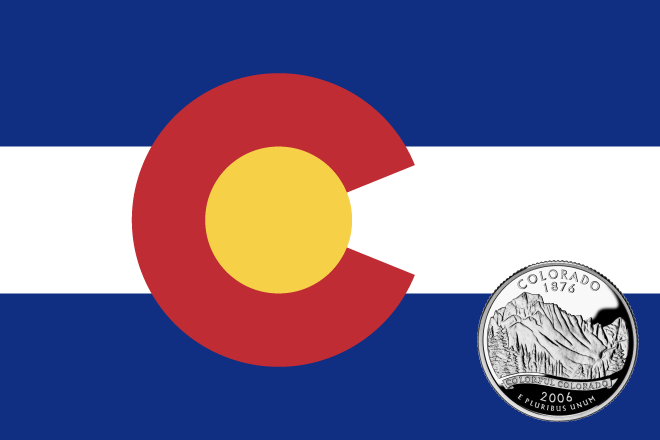 Published
Tuesday, January 12, 2021
(The Center Square) -- The Colorado Secretary of State's office said Monday that the federal government has opened a second round of Paycheck Protection Program (PPP) loans for new applicants and certain existing borrowers, making up to $284 billion available for small businesses across the country.
The funding was made available after federal lawmakers passed a $900 billion stimulus package last month. Loans must go toward job retention and certain other expenses through March 31, 2021.
Colorado's Department of Economic Development and International Trade (OEDIT), which is responsible for administering the loans, said in a statement it plans to award funding to financial lenders in two draws to ensure "widespread access to capital."
Eligible lenders for the first two rounds must be one of four types: community financial development institutions, minority depository institutions, community development corporations, and microlender intermediaries.
The first draws opened on January 11 and make funding available for community financial institutions. Colorado has four such institutions: Colorado Lending Source, Colorado Enterprise Fund, Dreamspring, and First Southwest Community Loan Fund.
The second round opens on January 13 for businesses who previously received a loan. All other financial institutions will be able to disperse PPP loans after the second draw.
Unlike the first round of PPP loans, business owners are expected to pay their own filing fees. During the last round, agents who submitted loan paperwork for companies carried the burden of paying filing fees. PPP funds cannot be used to reimburse these fees, OEDIT said.
China Califf, director of the Denver Metro Small Business Development Center, said it's encouraging that PPP "will reach small business owners who previously did not receive funding, and help support the second round of funding for those needing an extra boost to get us through to recovery."
"Our small businesses have shown resiliency and creativity throughout the pandemic and we are looking forward to a day in the not too distant future when they can once again thrive as the backbone of our economy," she said.
The Small Business Administration announced Friday it expanded eligibility to include 501(c)(6)s, housing cooperatives, and destination marketing organizations, among other types of organizations.
"The Paycheck Protection Program has successfully provided 5.2 million loans worth $525 billion to America's small businesses, supporting more than 51 million jobs," U.S. Treasury Secretary Steven Mnuchin said in a statement.
"This updated guidance enhances the PPP's targeted relief to small businesses most impacted by COVID-19. We are committed to implementing this round of PPP quickly to continue supporting American small businesses and their workers," he continued.
Colorado lawmakers passed a nearly $300 million stimulus package in December, including over $100 million for small and minority-owned businesses.
However, Governor Jared Polis admitted this package wouldn't scratch the surface of despair many Colorado businesses owners are facing after the first round of COVID-19 lockdowns.
"There is no way Colorado--or any state on their own--can provide all of the necessary relief, but that doesn't mean we can't use the resources we have as a state to provide relief for those who need it most," the governor said at the time.