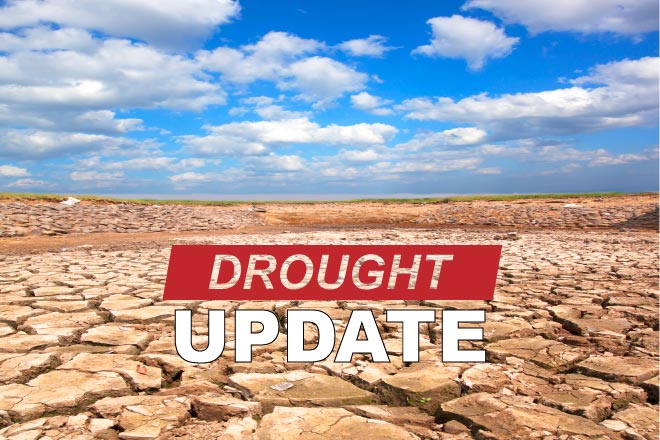 Published
Friday, March 29, 2019
Three months after a quarter of the state had been in the worst drought conditions, only a small part of Colorado remains in even moderate drought according to the most recent report from the National Drought Mitigation Center.
Since February, a series of storms systems have brought significant snow, particularly to southwest Colorado where extreme and exceptional drought - the two worst categories - had been entrenched for months. River basins in the area started the year at 70 to 80 percent of the median snow water equivalent. They now stand at 150 percent or greater, with the San Miguel, Dolores, Animas and San Juan basin at 161 percent as of March 27.
Snow water equivalent is the measure of liquid water available in the snow pack.
Moderate drought remains across all but small portion of Costilla county. Western Huerfano and southwest Las Animas counties are also impacted by moderate drought.
The southern half of Archuleta County, along with slivers of southern La Plata and Montezuma counties are also in moderate drought.
Abnormally dry conditions continued to fall back across the state, now affecting only south central and southwest counties.
Despite the improvements, drought disaster designations have been made by the United States Department of Agriculture and Small Business Administration in recent days
Overall, 75 percent of Colorado is drought-free, up from 54 percent one week ago. Twenty percent is abnormally dry, down from 40 percent. Moderate drought impacts five percent of the state, down from six percent. Severe drought fell to zero from one percent. Extreme and exceptional conditions exited the state earlier in the year.
At the start of 2019, only 18 percent of Colorado was drought-free.
Across the state, snow water equivalent stood at 140 percent, with all basis reporting 124 of the median or greater.
Drought categories include (ranked from least to most severe) abnormally dry, moderate, severe, extreme and exceptional drought.
Drought maps courtesy of the National Drought Mitigation Center. Snow water Equivalent map courtesy of the United States Department of Agriculture - Natural Resources Conservation Service.
Colorado Drought by the Numbers

Week

Date

None

D0

D1

D2

D3

D4

Current

3/26/19

75

20

5

0

0

0

Last Week

3/19/19

54

40

6

1

0

0

3 Months Ago

12/25/18

16

18

11

28

16

11

Start of Calendar Year

1/1/19

18

16

11

28

16

11

Start of Water Year

9/25/18

14

14

8

16

32

16

One Year Ago

3/27/18

10

17

25

28

21

0