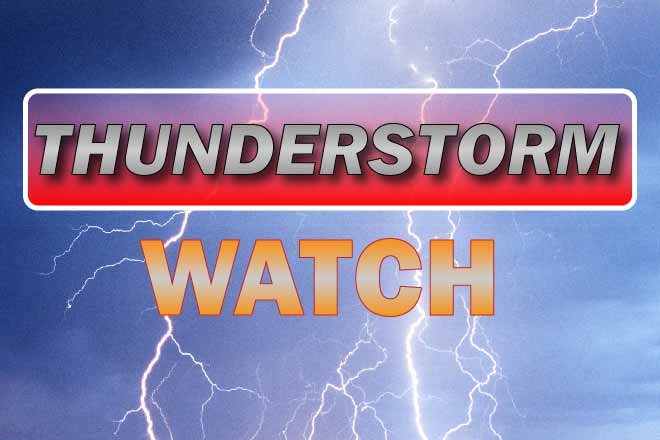 Published
Monday, June 22, 2020
UPDATE: the severe thunderstorm watch was allowed to expire at 6:00 p.m. MDT for Las Animas, Otero and Bent counties in Colorado. The watch expired at 7:45 p.m. for Prowers and Baca counties. (Corrects earlier update stating that the watch expired for all counties at 6:00 p.m.)
The National Weather Service has issued a severe thunderstorm watch that includes portions of southeast Colorado, as well as southwest Kansas, northeast New Mexico, the Oklahoma panhandle, and the Texas panhandle.
The watch is expected to be in effect until 10:00 p.m. MDT (11:00 p.m. CDT). Wind gusts up to 80 miles per hour are possible, along with scattered large hail that could reach three inches in diameter.
Initial storms are predicted to sweep to the east from Colorado and New Mexico, spreading to the southeast into Kansas, Oklahoma and Texas.
In Colorado, the watch includes Otero, Bent, Prowers, Las Animas and Baca counties. Hail up to one inch in diameter is possible, along with wind gusts up to 60 mph, is possible.
Tornadoes are not expected with the storms. The greatest risk for large hail is along the New Mexico-Texas state line.