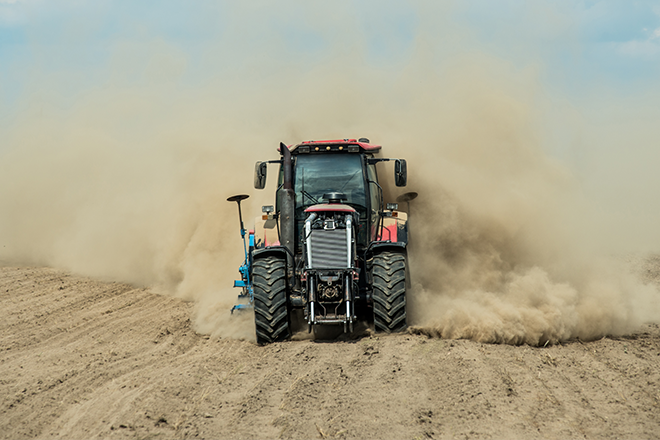 Published
Friday, March 29, 2019
Note: this article and map have been updated to show Montezuma County in Colorado as an eligible county. Montezuma is contiguous to Arizona counties which have received a similar disaster designation.
The United States Department of Agriculture has announced that 13 Colorado counties have been designated as primary natural disaster areas due to recent drought conditions. The announcement comes as the state has experienced rapid drought improvements since the start of the year.
Producers in the primary counties, as well as neighboring counties, may be eligible for emergency loans from the USDA Farm Service agency. The loan program is intended to help farmers and ranchers recover from losses sustained during the drought.
Production losses of at least 30 percent incurred during drought conditions may qualify for loan assistance, which can be used to restore or replay essential property, pay all or part of production costs from the disaster year, and pay essential family living expenses among other uses. Losses must be directly caused by the drought. While small businesses and private nonprofit organizations are not eligible for the USDA loans, the Small Business Administration has made a similar designation in the same counties to help meet their needs.
Primary Counties
Chaffee
Crowley
Custer
Elbert
El Paso
Fremont
Huerfano
Lake
Las Animas
Lincoln
Otero
Park
Pueblo
Loans to eligible producers cannot exceed $500,000 and are limited to the actual amount of production or physical losses caused by the drought. The current interest rate on emergency loans is 3.75 percent, however the rate will be recalculated April 1 and may change.
The FSA will review loan applications based upon the extent of losses, available security and the producer's ability to repay the loan.
Producers in neighboring counties may also be eligible for loans. In Colorado, the contiguous counties include
Alamosa
Arapahoe
Baca
Bent
Cheyenne
Clear Creek
Costilla
Douglas
Eagle
Gunnison
Jefferson
Kiowa
Kit Carson
Pitkin
Saguache
Summit
Teller
Washington
Producers in Colfax and Union counties in New Mexico may also be eligible.
The USDA has also designated several Arizona counties as primary natural disaster areas, making Montezuma County in Colorado eligible for assistance.
Other USDA Loan Programs
Additional information is available at local USDA service centers. The deadline to apply is November 22, 2019.