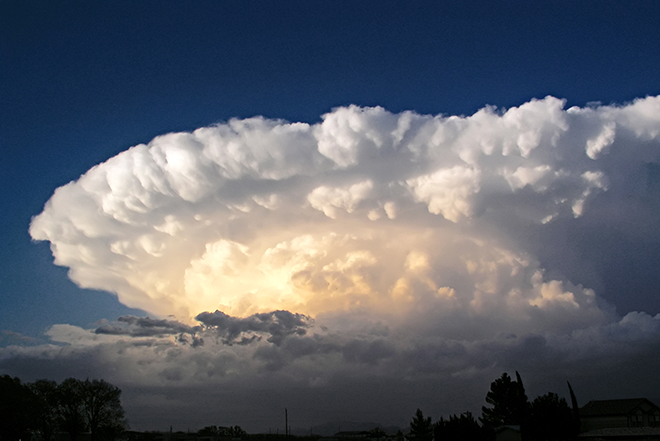 Published
Saturday, July 11, 2020
Severe thunderstorms are expected to return to southeast Colorado Sunday and Monday, producing large hail and strong wind gusts. Tornadoes are also possible Sunday afternoon.
Sunday, storms are expected to form over the higher elevations before spreading to the east across most of the plains during the afternoon and evening. Golf ball sized hail and wind gusts to 70 miles per hour are possible. Tornadoes are also possible for much of the southeastern portion of the state, reaching into New Mexico, Texas and Oklahoma.
The Storm Prediction Center in Norman, Oklahoma, shows a slight risk for severe thunderstorms Sunday, indicating short-lived isolated intense storms are possible. The greatest risk is centered over far southeast Colorado, extending into northeast New Mexico and the Oklahoma and Texas panhandles.
A moderate risk of limited duration storms covers the remainder of eastern Colorado. Rain is greatly needed in the drought-stricken part of the state.
For Monday, moderate risk returns to far eastern Colorado counties. Thunderstorms that do develop may be capable of producing quarter-size hail and wind gusts to 60 mph.
Monday is also expected to be the warmest day of the week, producing temperatures at or above 100 across the plains.