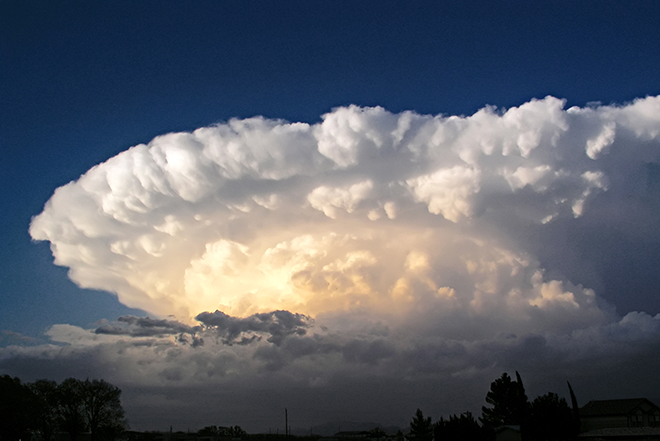 Published
Wednesday, July 15, 2020
Severe thunderstorms are predicted to return to southeast Colorado Wednesday according to the National Weather Service.
Scattered storms are predicted to begin forming during the afternoon close to mountain areas and spread to the eastern plains over the course of the afternoon into the evening. Golf ball size hail and wind gusts in excess of 60 miles per hour are possible.
The highest risk period will be between 3:00 and 9:00 p.m.
Locally heavy rainfall and lightning are possible, along with a limited chance for tornadoes.
Temperatures across the southeast plains are expected to be in the mid- to upper 80s before returning to the 90s over the coming days.