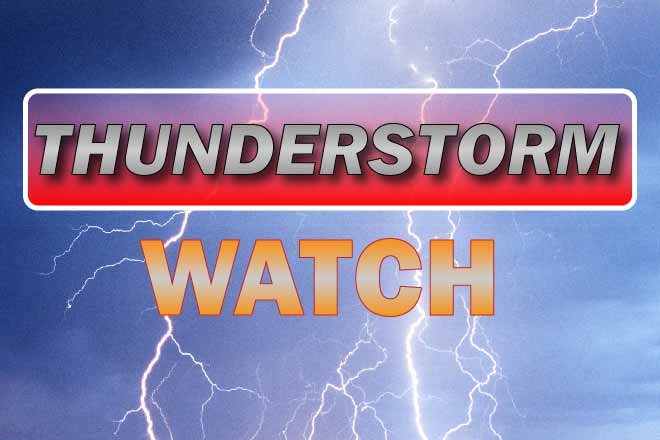 Published
Friday, July 9, 2021
The National Weather Service Storm Prediction Center in Norman, Oklahoma, has issued a severe thunderstorm watch for seven northeast Colorado counties Friday afternoon.

Radar image updates every five minutes.
The watch is expected to be in effect until 9:00 p.m. Storms that do form could produce wind gusts up to 75 miles per hour and hail up to three inches in diameter.
The NWS says tornadoes are also possible.
Counties covered by the watch include
Logan
Morgan
Phillips
Sedgwick
Washington
Weld
Yuma
The watch also extends into portions of northwest Kansas, southeast Wyoming, and most of western Nebraska.