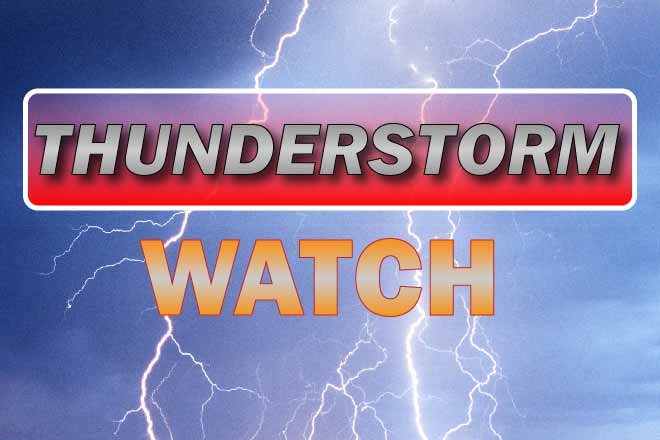 Published
Friday, June 19, 2020
The National Weather Service has issued a severe thunderstorm watch for portions of southeast Colorado and northeast New Mexico. The watch was issued at 2:40 p.m. Friday and is expected to be in effect until 10:00 p.m.
Isolated severe storms, including a few supercell thunderstorms, are expected to develop near the southern mountains before spreading to the southeast plains.
Hail up to 1.5 inches in diameter is possible, along with wind gusts to 70 miles per hour. Tornadoes are also possible.
Colorado counties in the watch area include Kiowa, Prowers, Baca, Las Animas, Bent, Crowley, Otero, Pueblo and Huerfano.
A flash flood watch is also in effect until 7:00 p.m. Friday for communities along Highway 50 from Salida to Pueblo, and also includes the Deckers, Hayden Pass and Junkins burn scars.
Thunderstorms in the area are expected to be capable of producing more than one inch of rain per hour. Rockslides along Highway 50 between Salida and Canon City are also possible.