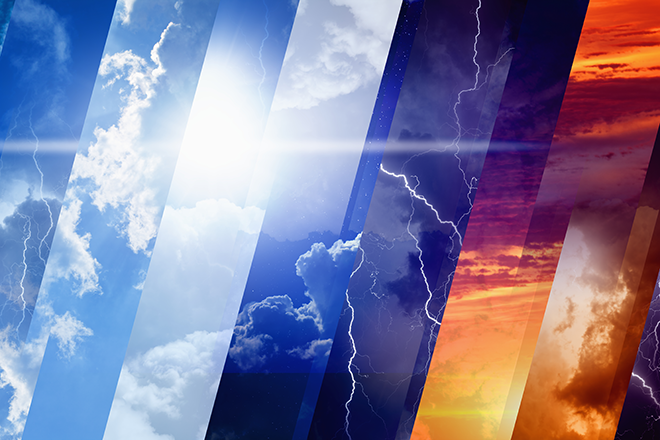 Published
Sunday, July 7, 2019
High temperatures increase slightly across Kiowa County Sunday, with a chance for thunderstorms returning to the area.
Mid-80s are expected during the day under partly sunny skies. Thunderstorms are possible later in the afternoon, though most will remain below the severe level. Less than one-tenth inch of rain is expected in most locations, however higher amounts are possible where thunderstorms form.
<
Wind will generally be out of the south, with a few gusts to 15 miles per hour.
Overnight, low 60s are expected.
The work week will start with temperatures around 90 and occasional chances for afternoon and evening thunderstorms. Thursday and Friday could reach the mid-90s.
Currently, KiowaCountyPress.net Live Weather from downtown Eads shows NW wind at 1 mph. Early Saturday morning, winds were gusting to 27 mph before dropping back for the remainder of the day. The current temperature is 52, with 0.00 inches of rain so far today. Yesterday, 0.00 inches of rain was recorded in Eads, with an unofficial high of 87. The strongest wind gust since midnight was 8 mph, while the high temperature for the day so far was 60 at 12:00 AM.
Elsewhere in Colorado, while most seasonal snowmelt runoff has ended, minor flooding continues for a few north central streams and. Far northeast counties may see some stronger thunderstorms in the afternoon.
Kiowa County Weather Outlook for July 7, 2019

Community

High

Low

Chance of Precip

Wind Gust

Direction

Arlington

87

60

30

15

S

Haswell

84

60

30

15

S

Eads

85

62

40

15

S

Chivington

85

62

40

15

2

Sand Creek Massacre NHS

85

61

40

15

S

Brandon

85

62

40

15

S

Sheridan Lake

85

61

40

15

S

Towner

85

61

40

15

S
Weather information updated throughout the day is available at http://weather.KiowaCountyPress.net.