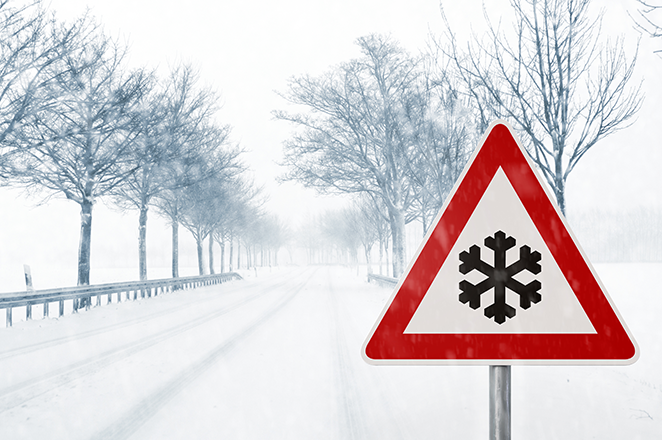 Published
Saturday, December 30, 2017
The National Weather Service has issued a wind chill advisory beginning at 11:00 p.m. Sunday, continuing through 9:00 a.m. Monday. In Colorado, Baca, Prowers, Kiowa, Cheyenne, Kit Carson, and Yuma counties will be under the advisory, as will border counties in Nebraska, Kansas and Oklahoma.
Phillips, Sedgwick and Logan counties in Colorado will be under a wind chill watch.
Cold air has been spreading across the eastern half of the state since late Friday, and is expected to continue through Monday. At the same time, some areas in the southern portion of the state were continuing to experience much warmer temperatures Saturday. Highs in the 60 were predicted for Trinidad, and the surrounding area was on alert for high fire danger. That part of the state will see Sunday's high cut nearly in half as cold air continues to spread.
Very cold wind chills are expected in the advisory area, and can cause frostbite to exposed skin in as little as 30 minutes. Wind chills in the range of -12 to -22 are expected. Frost bite and hypothermia can occur if precautions are not taken. Cover all potentially exposed skin, including wearing a hat and gloves.
The free downloadable file below contains a wind chill chart (see sample above) you can print to have handy as a wind chill reference. The chart is calculated for wind speeds up to 60 miles per hour, and for air temperatures as low as -35 degree Fahrenheit.
Weather information updated throughout the day is available at www.KiowaCountyPress.com/weather.