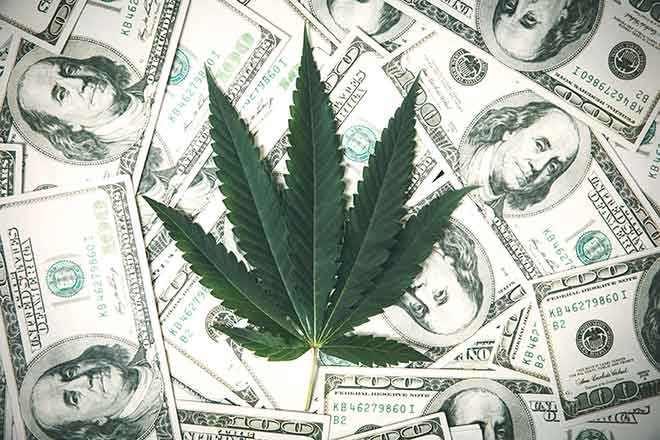 Published
Friday, December 11, 2020
(The Center Square) - The Colorado Department of Revenue (CDOR) said Wednesday that the state collected $199,788,864 in marijuana sales in October, resulting in $35,410,293 in tax and fee revenue.
This year, Colorado has raked in $355,097,017 in cannabis taxes in fees from $1,829,603,225 in sales. The state, which surpassed 2019's $1.75 billion in total marijuana sales with October's revenue numbers, is on pace to surpass $2 billion in total sales for the first time by the end of the year.
While the agency did not release the total sales for November, it said it collected $37,056,769 in taxes and fees in November.
Tax revenue is collected through a 2.9% state sales tax, a 15% special tax on retail marijuana sold in stores, and a 15% excise tax on wholesale sales or transfers. Medicinal marijuana is exempt from the special and excise taxes. Fee revenue comes from marijuana license and application fees.
Between 2014 and 2017, the first three years of legalization, Colorado's state retail marijuana tax was 10%. The state kept 85% of the proceeds and distributed the remainder to local governments.
Today, 10% of the revenues collected by the 15% retail marijuana tax go to local governments. In November, the tax brought in $21,925,985, meaning almost $2.2 million will be allocated to local governments, according to agency data.
Seventy-two percent of revenue collected from marijuana taxes and fees go to the Marijuana Tax Cash Fund and the Building Better Schools Cash Fund. The monies are then dispersed to numerous agencies, including the Departments of Public Safety, Human Services, and Education.
CDOR said more than $9.6 billion in weed has been sold by Colorado businesses since 2014.