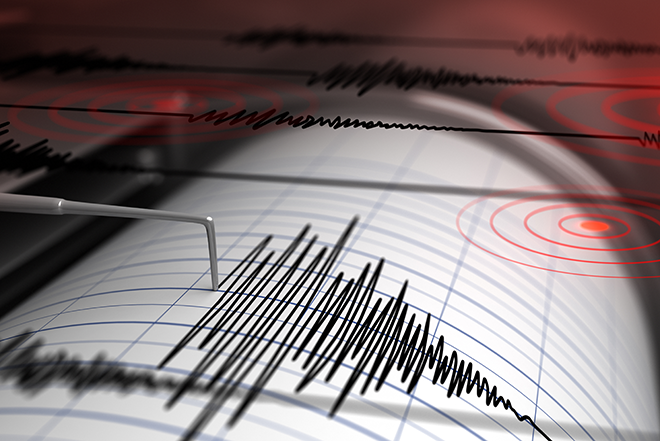 Published
Saturday, June 17, 2017
The United State Geological Survey recorded a minor earthquake near Trinidad in Las Animas county early Saturday morning.
The quake registered 3.9 on the Richter Scale, and occurred about one mile beneath the surface. It occurred 24 miles west of Trinidad at 12:42 a.m. Two people reported feeling the earthquake. No damage reports have been received.
According to the USGS, earthquakes east of the Rocky Mountains, although less frequent than along the west coast, are typically felt over a much broader region than earthquakes of similar magnitude in the west. East of the Rockies, an earthquake can be felt over an area more than ten times larger than a similar magnitude earthquake on the west coast.
There is evidence that some central and eastern North America earthquakes have been triggered or caused by human activities that have altered the stress conditions in earth's crust sufficiently to induce faulting. Activities that have induced felt earthquakes in some geologic environments have included impoundment of water behind dams, injection of fluid into the earth's crust, extraction of fluid or gas, and removal of rock in mining or quarrying operations. Hydrocarbon production is common in the area where the earthquake struck.
Las Animas County is the largest county in the state, with an area of 4,749 square miles. It had a population of 15, 507 according to the 2017 census.
About 30 quakes have occurred in the state this year. Most of those earthquakes have struck in the western half of the state, including a series of 18 quakes over a 10-day period near Snowmass Village in Pitkin and Gunnison counties.
An earthquake registering 2.7 was recorded earlier in June in Costilla county.