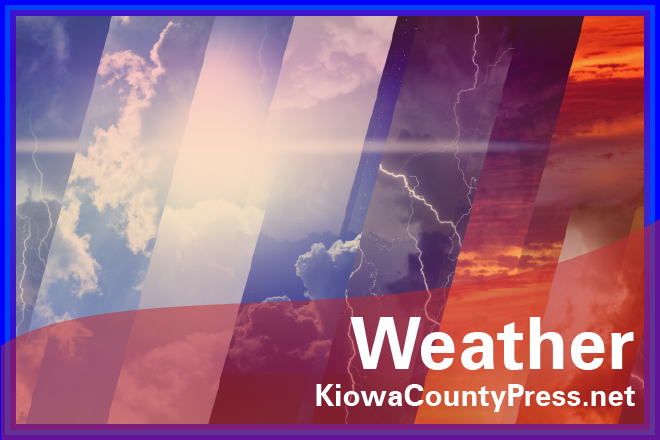 Published
Sunday, November 5, 2017
While parts of western Colorado are seeing snow and winter storm warnings, the eastern plains will be under a range of temperatures - from 40s to 60s, and even potential low 70s around Trinidad.
Eastern Plains
Most of the northeastern plains will remain cloudy throughout Sunday, with some areas seeing light rain through the morning. While the Sterling area will see temperatures in the mid-40s, Limon, Eads and Lamar will be in the 50s, while La Junta, Springfield and Kim will be in the 60s.
Overnight Sunday, low clouds and areas of fog are expected.
Monday's highs will generally be in the upper 40s to upper 50s across eastern Colorado. The northeast and east central areas will pick up a few degrees over Sunday, while the southeast drops slightly.
A cold front enters the area Monday night, bringing a noticeable change to Tuesday's temperatures. Highs for most areas will be off by 20 degrees, dropping to the 30s, though Baca County we see more limited temperature impacts. Chances for rain and snow increase Monday night through Tuesday, decreasing by Wednesday morning.
By midweek, temperatures are expected to rebound into the mid- to upper 40s.
West Slope
Southwest Colorado will continue to enjoy moderate weather Sunday, with highs in the 50s, while the northwest - particularly the upper elevations - will see colder temperatures and as much as a foot of snow on top of two to 12 inches that has fallen over the past day. The lower elevations may see rain mixed with snow through Monday night until temperatures drop below freezing.
Monday's highs will be similar across the west ahead of a cold front Tuesday that drops the northwest to highs in the 30s while the southwest remains in the 50s.
Rain and snow are expected to end by Tuesday evening, and a high-pressure ridge will help start a warmup to near-seasonal temperatures to close out the week.
Weather information updated throughout the day is available at http://KiowaCountyPress.net/weather.
Temperature Forecast - November 5 - 8

Sunday

Monday

Tuesday

Wednesday

City

High

Low

High

Low

High

Low

High

Low

Eads

53

29

58

31

36

24

46

24

Springfield

60

33

54

33

49

26

48

28

Trinidad

69

39

65

33

40

27

50

31

Limon

50

28

56

23

32

19

48

19

Sterling

44

29

48

23

30

22

47

21

Fort Morgan

45

30

49

23

32

21

47

21

Craig

45

32

43

27

37

19

41

24

Grand Junction

61

36

59

34

56

26

55

28

Montrose

59

37

56

34

51

24

52

27

Cortez

59

34

57

35

53

26

55

27