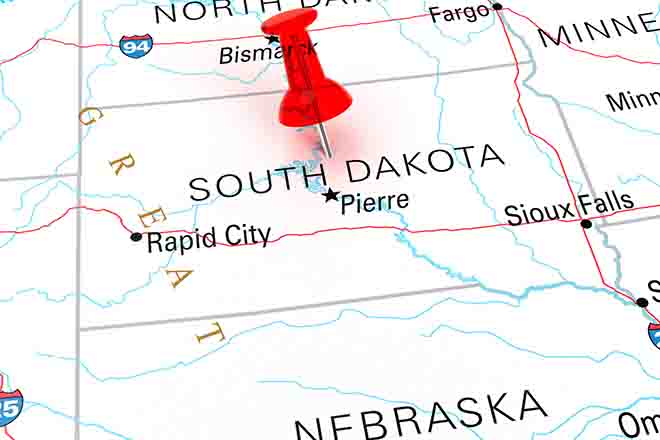 Published
Saturday, July 30, 2022
(The Center Square) - South Dakota could see slower revenue growth, but state analysts differ on how much.
The most dismal outlook comes from the state's Bureau of Finance and Management, which is predicting an additional 0.41 percent in revenues, or $8.7 million, for fiscal year 2023.
The Legislative Research Council is predicting the state will take in an additional $54.1 million, a 2.5 percent growth rate.
The largest dip in BFM's report comes from investment income and interests which increased by 66 percent in 2021.
"Coronavirus Relief Fund dollars were received in April 2020 and State Fiscal Recovery Funds were received in August 2021, which is the primary reason for the FY2021 and FY2022 increases in interest income," BFM said in its report.
LRC's revenue forecasts predicts an 18.8 percent decrease in investment and interest income.
Sales and uses taxes are expected to grow despite pressures from inflation but at a slower rate than in years past, according to the reports. The LRC predicted a 3,8 percent growth in the sales and use tax while BFM predicted a 2.23 percent increase.
The average increase in sales and use tax collections between fiscal year 2014 and fiscal year 2022 was 6.5 percent, according to BFM. The collections made up nearly 64 percent of general fund revenues in fiscal year 2022.
Both analysts cautioned the Joint Appropriations Committee on Wednesday that a recession is looming.
"We have record inflation that can play a competing role in our sales tax collections in some cases," said Derek Johnson, a BFM economist. "We have artificial stimulus in the economy that's starting to run out and we have many prominent economists and firms that are predicting a recession this fiscal year."
The Federal Reserve announced a .075 percent increase in the interest rate on Tuesday. The Fed has tightened the economy six times since 1983 and four of those times led to a recession, according to Jeff Mehlhaff, chief fiscal analyst, Legislative Research Council.
Despite a leaner economy, South Dakota is not expected to experience a budget shortfall. The state also has $422.6 million in its budget reserves after adding a $115 million budget surplus for fiscal year 2022, which ended June 30.