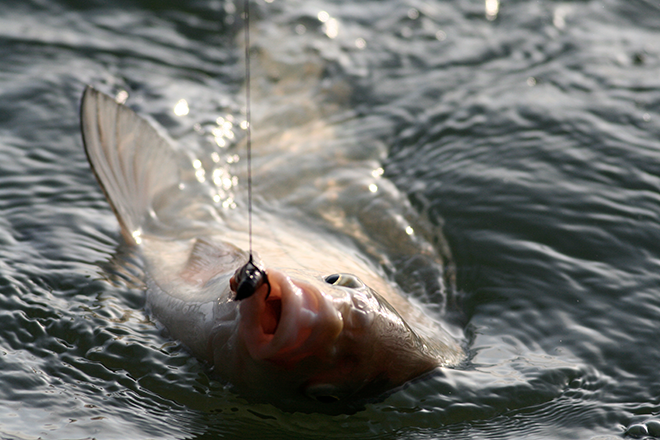 Published
Friday, September 29, 2017
Clear Creek Reservoir
The trout fishing at Clear Creek Reservoir has been fair. Most boat anglers reported catching two to eight trout per boat. Either sherbet PowerBait or yellow Berkley's Floating Magnum Eggs can be productive for shore anglers. Boat anglers usually do well on pink Tasmanian Devil lures in the fall. No one reported landing a kokanee salmon from a boat. The reservoir is closed to trailer motorized watercrafts on Tuesdays and Wednesdays. September 30 is the last day for trailer motorized watercrafts to access the reservoir.
Rivers and Creeks - Statewide
Nighttime temperatures are beginning to drop, creating better fishing opportunities throughout the day. Water levels will stay low and steady until winter, unless we experience some substantial rain storms or snow storms in the high country. Brown trout and kokanee salmon both spawn during the fall and this is a great time of year to start planning a trip for the annual run. Spawning activity is sporadic and difficult to time, so anglers should plan multiple short trips rather than one long trip to a specific location. Streamers are very effective flies for getting territorial strikes from spawning fish. Egg patterns are also very effective for catching fish during the spawn because other fish species will follow the spawning fish upstream to feed on their eggs. Fishing during the early morning and late evening hours will begin to slow down due to cooler temperatures, but anglers can expect good fishing any time of day throughout September.