Image
State leaders break ground on new Utah fire operations center
(Utah News Connection) Utah state leaders held a groundbreaking ceremony for a new firefighting center to be built along the Wasatch Front.
Jamie Barnes, director of forestry, fire and state lands for the Utah Department of Natural Resources, said the new building is "a step forward for the state's wild land's fire program." She noted the new building will serve as the headquarters for the state's fire program, which responds to fires on state and private land, and also helps support other agencies like the U.S. Forest Service and the Bureau of Land Management.
Image
Barnes pointed out on average, the Beehive state experiences more than 700 wildfires a year.
"These fires pose a threat to public health and public safety," Barnes emphasized. "This new facility will help our state firefighters fulfill their objectives for responding and managing these wildfires throughout the state of Utah."
Barnes added the center will also function as a training center and strengthen the state's wildfire response program. Barnes called it "an exciting adventure."
Lt. Gov. Deidre Henderson said as the state's population has grown, it has become important to professionalize the state's fire fighting capabilities and the management of public lands. She noted as homes are built in what she calls "places that are less than ideal from a wildfire perspective," like Elk Ridge and Woodland Hills which were threatened by wildfire in 2018, the need for collaboration among agencies is important.
Image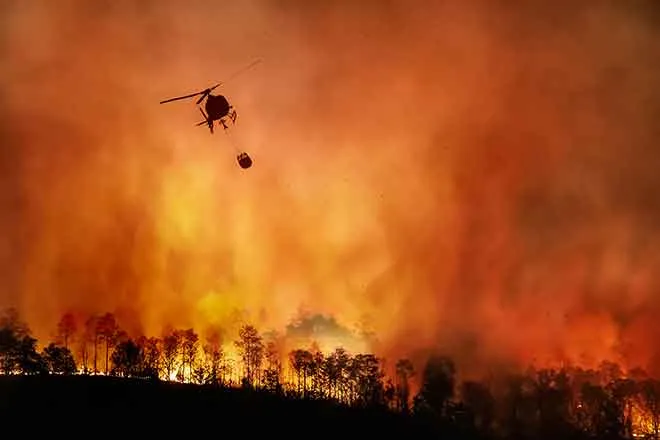 "We need the work, the partnership that happens with the state agency, with the division, the Lone Peak Hotshots and all of their partners for that fire suppression for fuels reduction," Henderson stressed. "For other project works that keeps our citizens safe, improves forest health and protects our watersheds and other natural resources."
The new facility will replace the Lone Peak Conservation Center headquarters, which were located at the former State Prison grounds since the 1970s.